With today's launch of the
public beta of OS X 10.10.3
and the new Photos app for Mac, a number of users are now getting their first tastes of Apple's replacement for iPhoto and Aperture. The release will also complete the rollout of Apple's cross-platform iCloud Photo Library service, offering users an easy way to keep all of their photos stored in the cloud and synced across their devices. Various pieces of the service have been in beta since iOS 8.0 was made available to developers last June.
What Is iCloud Photo Library?
While Apple has offered some iCloud photo services such as Photo Streams for some time, iCloud Photo Library is a new service still in beta that moves the user's entire photo and video library into the cloud. The service is part of Apple's push to make it as easy as possible for users to switch among Mac and iOS devices throughout the day, making the user's photos are available on all of their devices and ensuring any changes get quickly synced across devices.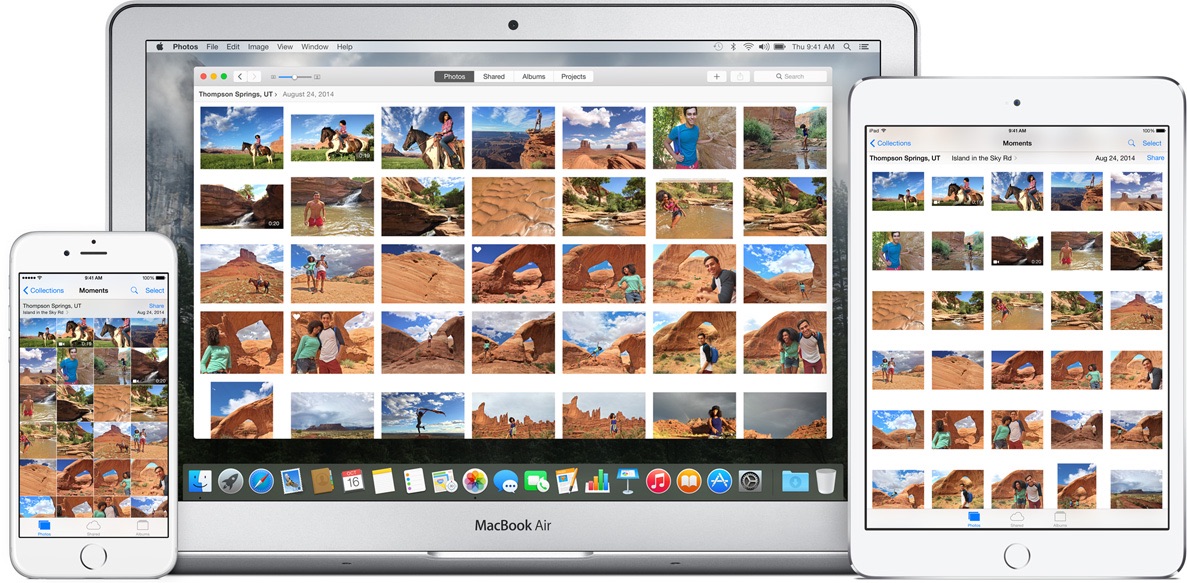 Initially planned to launch as part of iOS 8.0, Apple
pushed the service back to beta
ahead of the public release as the company continued to refine the service and work on cross-platform capabilities. The Mac portion was also not ready for the public release of OS X Yosemite last October, but with the new Photos app for Mac ready for launch, all of the pieces are falling into place for iCloud Photo Library.
Click here to read more...