Apple's built-in Translate app is a useful way to translate to and from supported languages, and also to hold conversations with people who speak different languages.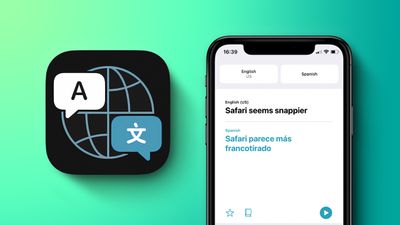 When you've finished with a translation, you may be wondering if there's a way to clear it or to delete your translation history, and the good news is that yes, Apple has a built-in delete function.
There is no way to delete your first and main Translate entry, but you can delete all prior entries. Here's how:
On the main screen of the Translate app, swipe downwards to access your history.
Swipe from left to right on any entry to bring up a delete or favorite option.
Tap on the "Delete" option to delete it permanently.
Again, there is no way to clear the current translation in the Translate app, though over time if you're not using the app, it will disappear. If you need to clear that initial translation for some reason, type in something else that you don't mind not being able to clear and then use the steps above to delete the prior translation.
None of your prior translations are visible in the main view of the app unless you swipe downward to access your history list.