Olloclip
By MacRumors Staff
Olloclip Reviews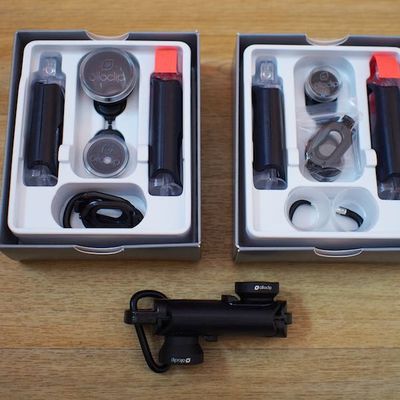 Olloclip has been making lenses for the iPhone since 2011, expanding the range of tools at an iPhone photographer's fingertips. For the iPhone 7 and the iPhone 7 Plus, Olloclip has redesigned its product lineup, offering the same lenses in a new package that better fits the latest iPhones and provides more utility, like a stand. I've been using Olloclip to spice up my iPhone photographs since...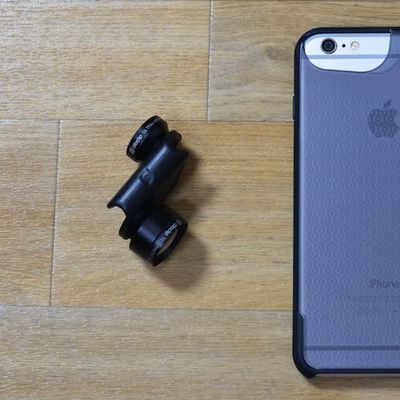 iPhone camera accessory maker Olloclip has been producing lenses for the iPhone 6 since shortly after the phone debuted last year, but the company recently improved its product lineup with the addition new iPhone 6 and 6 Plus cases and a new Active Lens, which combines an ultra wide-angle lens with a telephoto lens. Olloclip's iPhone photography accessories are some of the most popular on the...
Olloclip Articles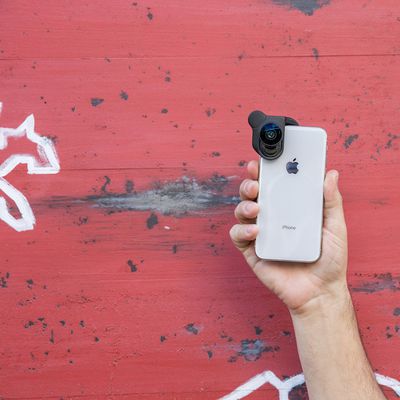 Olloclip today announced an all-new mobile lens system that is designed exclusively for Apple's iPhone X. With the lens, iPhone X owners can enhance their field-of-view and shoot "wider and closer" than the iPhone's built-in camera. The company said that the new iPhone X lens system maintains many of the features of previous Olloclip accessories, coming equipped with Connect X...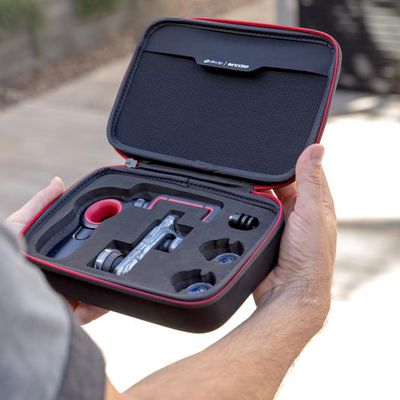 Smartphone accessory companies Olloclip and Incase today announced a new collaborative product called the "Filmer's Kit" for iPhone 7 and iPhone 7 Plus. The $199 kit includes "curated essentials" for users who regularly find themselves filming, taking photos, or live streaming on an iPhone 7. Specifically, the Filmer's Kit includes an Olloclip Core Lens Set with Fisheye, Super-wide, and...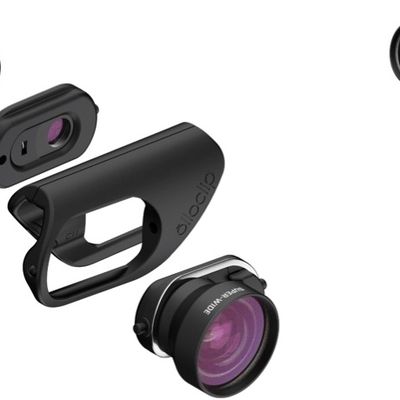 Photography accessory maker Olloclip today introduced three new photo lens kits designed to fit the new iPhone 7 and the iPhone 7 Plus, giving iPhone users more ways to improve their photographs. The Core, Active, and Macro Pro lens sets offer macro, wide-angle, and telephoto lens options, and feature an updated Connect interchangeable lens system. Like previous Olloclip lenses, the new iPhone ...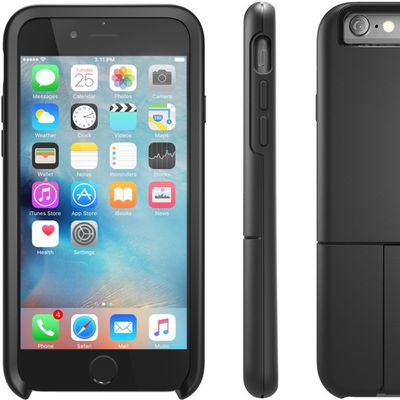 OtterBox today announced the launch of a new uniVERSE Case System, featuring a versatile OtterBox-branded protective case that's able to be used with accessory modules from a range of companies like Square, Polar Pro, SanDisk, olloclip, Seek Thermal, and more. Available for the iPhone 6/6s and the iPhone 6 Plus/6s Plus, the uniVERSE Case System combines a slim but protective OtterBox case with ...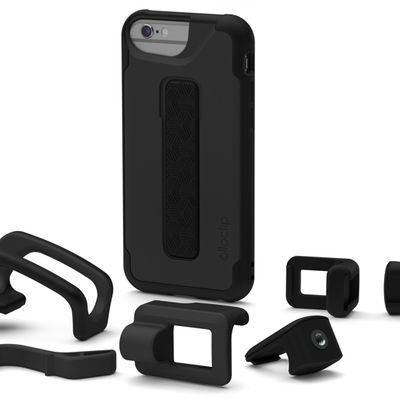 Olloclip's line of Studio accessories designed to improve mobile photography on Apple's iPhones debuted in mid-2015 on Kickstarter, where the project was successfully funded. At this year's Consumer Electronics Show, Olloclip is ready to show off its completed Studio mobile photography system and has announced a January launch date for the product. Created to work alongside Olloclip's line of...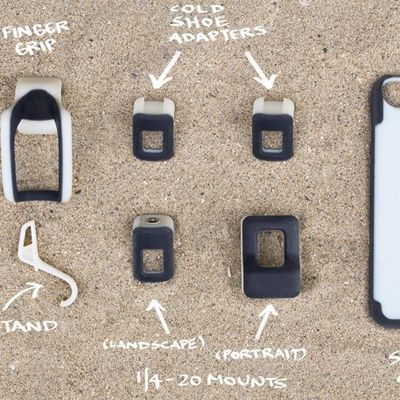 Olloclip is today introducing a new line of "Studio System" accessories designed to work with its existing Olloclip lenses, further enhancing the iPhone's photographic capabilities. The system, available for the iPhone 6 and 6 Plus, includes a Studio Case, a Finger Grip, a Kickstand, tripod mounts, and Cold-Shoe Adapters for attaching accessories like microphones and flashes to the iPhone. A ...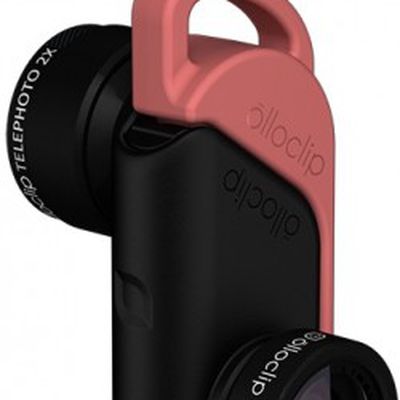 Popular iPhone camera accessory maker Olloclip today announced the launch of the new Active Lens for iPhone 6 and 6 Plus, which combines a 2x telephoto lens with a new ultra wide-angle lens. The lens joins Olloclip's other available lenses for the iPhone 6 and 6 Plus, giving photographers lens additions that are good for capturing landscapes, group selfies, and zoomed in shots. Like the rest...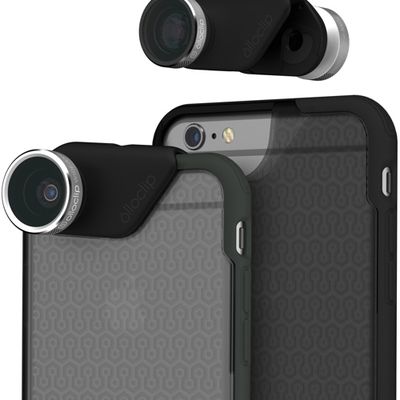 At CES, popular iPhone lens manufacturer Olloclip showed MacRumors an upcoming iPhone case designed to work with its line of lenses, and at the time, we were highly impressed with the design. As of this week, Olloclip is now accepting pre-orders for the case, called the OlloCase, which we were able to get our hands on ahead of release. Those of you familiar with Olloclip's line of lenses know...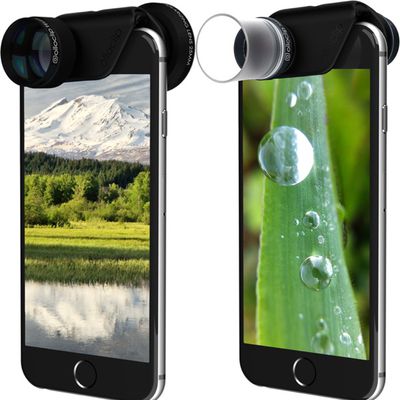 Following the October release of its redesigned "Selfie" 4-in-1 Photo Lens for the iPhone 6 and 6 Plus, Olloclip is today introducing two new lens sets to expand the range of options available to iPhone photographers. The new Macro 3-in-1 Lens offers three new magnification levels at 7x, 14x, and 21x, while the new Telephoto + Circular Polarizing Lens brings 2x magnification alongside a...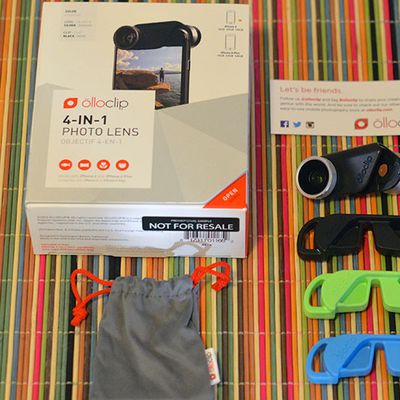 Back in October, Olloclip announced a new 4-in-1 Photo Lens designed to fit the iPhone 6 and the 6 Plus. While it was available for pre-order at the time, the new lens has now begun shipping out to customers and will arrive in stores shortly, ahead of the Black Friday shopping holiday. Like its previous products, Olloclip's 4-in-1 Photo Lens adds four lens attachments to the iPhone's camera,...