NPD Articles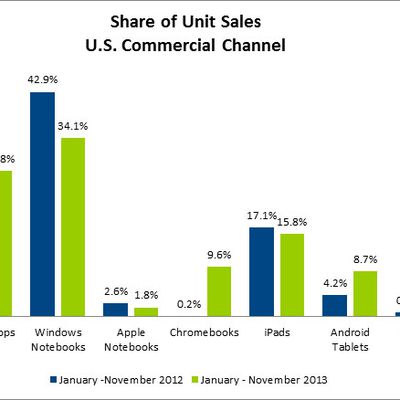 Among "commercial channel" sales to distributors for corporate, government, and business customers, the iPad held the biggest share of sales for any tablet in the U.S. during 2013, while sales of Google Chromebooks made up a bigger percentage of the laptop market compared to Mac notebooks, according to a new report from The NPD Group. The data in the report showed that the iPad accounted for ...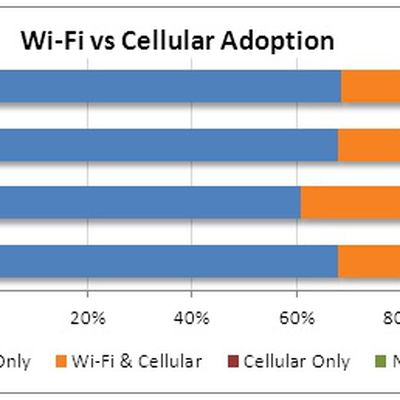 Research firm NPD today announced the results of its latest survey of tablet and notebook usage trends, finding that the share of tablet users taking advantage of cellular connectivity for their devices has declined compared to earlier this year. According to NPD's numbers, 60% of users reported using their tablets on Wi-Fi only back in April, but that number has risen to 65% over the past six...

Research firm NPD today released a new study of non-iPad tablet sales in the United States, revealing that sell-through remains extremely small in the face of Apple's dominant market share. According to the report, only 1.2 million non-iPad tablets were sold in the United States during the first ten months of 2011, with HP leading the pack with 17% of that market, or about 200,000 units sold. ...