Nearby Articles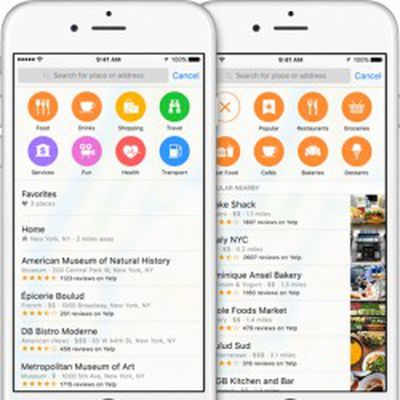 Apple has extended the 'Nearby' feature in its iOS Maps app to serve users in Japan, bringing access to local points of interest such as bars, restaurants, health services and shopping centers. AppleInsider reports that 'Nearby' is now active across the country, despite Apple having not yet updated its Maps feature availability web page to reflect the change. Apple reportedly introduced...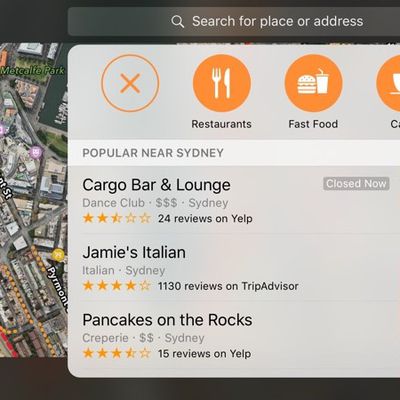 Apple today updated its Maps app for Mac and iOS with new Flyover locations in number of cities and "Nearby" location listings in Australia, Canada, France, and Germany. Introduced in iOS 9, the Nearby feature displays restaurants and stores that are located close by. When searching in the Maps app, Nearby shows up as a list of categories like Food, Drinks, Shopping, and Fun. Nearby was...

Apple Maps launched in September 2012 as the default mapping app on iPhone, but soon faced widespread criticism for having incomplete data, providing incorrect directions and lacking features over Google Maps. The controversial launch resulted in Apple CEO Tim Cook issuing a rare public apology, while former iOS chief Scott Forstall was ousted from Apple just one month later. While there is...