Mastodon
By MacRumors Staff
Mastodon Articles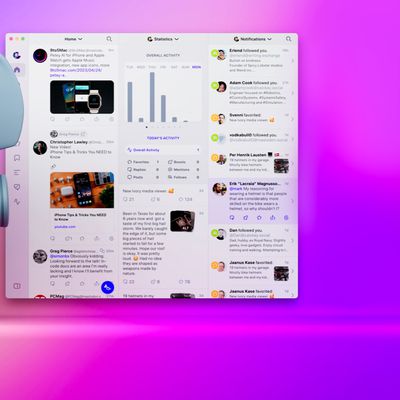 Tweetbot creator Tapbots this week released Ivory for Mac following months of beta testing, bringing its well-designed Mastodon app to the desktop. Mastodon is a social network that gained popularity following Elon Musk's takeover of Twitter last year. A new "Universal" subscription tier allows users to access Ivory across the Mac, iPhone, and iPad for $24.99 per year, or users can subscribe ...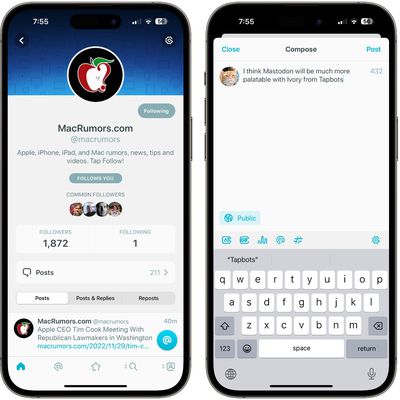 Tapbots, the company behind now-defunct Twitter client Tweetbot, today launched Ivory, an app that is designed to be used with the Mastodon social network. Available for the iPhone and the iPad, Ivory has been in testing with a limited number of beta testers since late November, but with Twitter officially ending API access for third-party Twitter apps, Tapbots accelerated development and...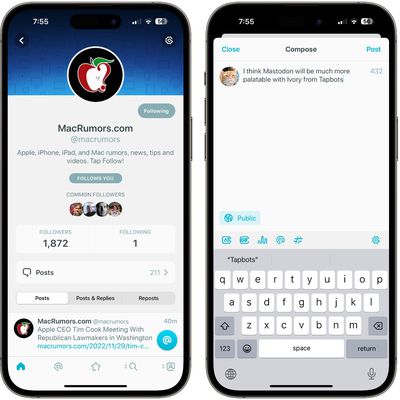 Tapbots, the company behind the popular Tweetbot app designed for Twitter, is working on developing a new app called Ivory that integrates with the Mastodon social network. Currently in beta testing, the Ivory app is in the early stages of development, with many features that still need to be implemented and bugs that need to be worked out, but it is a promising start. Many Twitter users...