Haptic Touch
By MacRumors Staff
Haptic Touch How Tos

In iOS 17, still in beta, Apple has added an accessibility setting that makes the haptic feedback feature activate faster than in previous versions of its mobile operating system. If you fondly hearken back for the days of 3D Touch, you might just prefer it. As many iPhone users might remember, ‌3D Touch‌ was an interactive haptic feature that Apple introduced in 2015 with the...
Haptic Touch Guides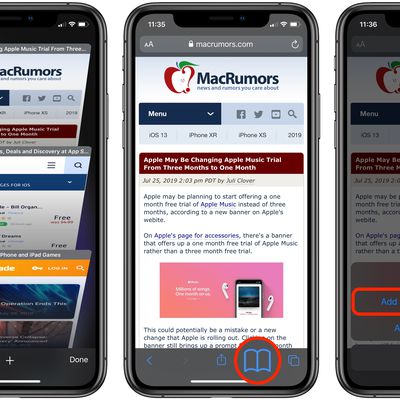 On iPhone and iPad, a long press (also known as a press-and-hold) gesture will often initiate a different action in an app that isn't immediately obvious, such as revealing an icon's contextual menu. On recent iPhones, a long press will sometimes also offer haptic feedback in the form of a vibration, which Apple calls Haptic Touch. Apple has made extensive use of the long press gesture and...

With the iPhone 11, 11 Pro, 11 Pro Max, and 2020 iPhone SE, Apple did away with 3D Touch across its entire iPhone lineup, replacing the former 3D Touch feature with Haptic Touch. In this guide, we'll go over everything you need to know about Haptic Touch and how it differs from the 3D Touch feature that's been available since the iPhone 6s. What is Haptic Touch? Haptic Touch is a 3D...
Haptic Touch Articles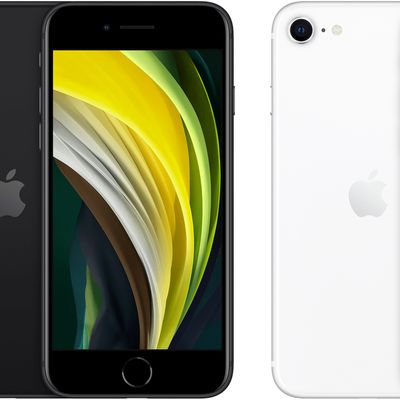 The new iPhone SE, like the iPhone XR, ‌iPhone‌ 11, 11 Pro, and 11 Pro Max, features support for Haptic Touch instead of 3D Touch, which means that ‌3D Touch‌ has officially been eliminated from Apple's ‌iPhone‌ lineup as the now-discontinued ‌iPhone‌ 8 was the last ‌iPhone‌ Apple sold that supported ‌3D Touch‌. Apple first removed ‌3D Touch‌ from the ‌iPhone‌ XR in 2018, replacing it with...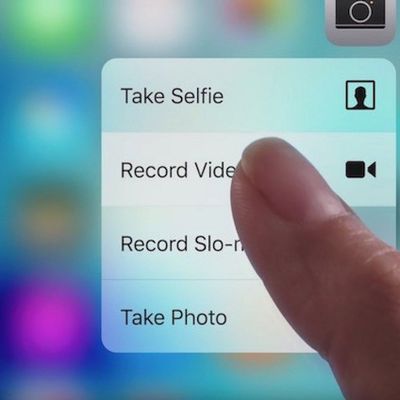 Earlier this month, it was reported that 3D Touch will not be supported by 2019 iPhones. This rumor was surfaced by a team of Barclays analysts after they traveled to Asia and spoke with multiple Apple suppliers, likely meaning that there is evidence of 3D Touch being removed at the hardware level. Now, on the software side, there are changes that suggest the rumor is accurate. It really...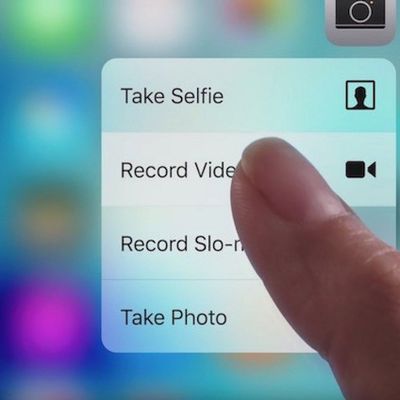 Four years after 3D Touch debuted on the iPhone 6s, the pressure-sensitive feature appears to be on the chopping block. Last week, in a research note shared with MacRumors, a team of Barclays analysts "confirmed" that 3D Touch "will be eliminated" in all 2019 iPhones, as they predicted back in August 2018. The analysts gathered this information from Apple suppliers following a trip to Asia...

As noted by 9to5Mac, Haptic Touch can be used to expand notifications on the iPhone XR starting with iOS 12.1.1. To use this feature, simply tap and hold a notification on the lock screen or in Notification Center for a split second. Once you feel haptic feedback from the Taptic Engine, let go and the notification will expand, providing more detailed information and contextual shortcuts, such...

By now, you've probably heard that the iPhone XR features a new technology called Haptic Touch instead of the usual 3D Touch. Haptic Touch is simply a marketing name for a long press combined with haptic feedback from the Taptic Engine. The feature is a substitute for 3D Touch, which Apple wasn't able to include on the iPhone XR in order to achieve a nearly edge-to-edge LCD screen, a...