BB-8 Reviews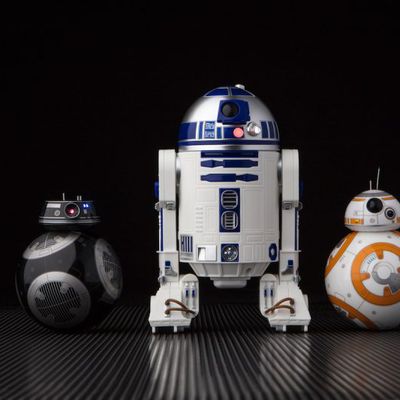 Robotics company Sphero skyrocketed to popularity in 2015 with the release of BB-8, a miniature iPhone-controlled toy droid modeled after the BB-8 character in Star Wars: The Force Awakens. As the release of the The Last Jedi approaches this December, Sphero has introduced two new Star Wars-themed robotic toys, BB-9E and R2-D2. R2-D2 is a well-known classic droid that's starred in Star...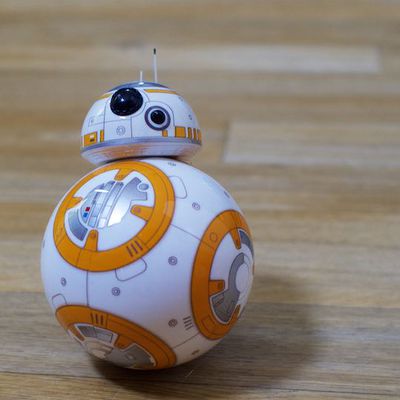 Sphero's been making iPhone-connected ball-shaped robotic toys since 2011, and while the company has been successful with the original Sphero and the Ollie, it stumbled on a major hit this year with the launch of the BB-8, a Star Wars branded iPhone-controlled droid. BB-8 is based on the droid from the upcoming movie Star Wars: The Force Awakens. It combines Sphero's existing robotic ball...
BB-8 Articles
Back at CES 2016, Sphero debuted a prototype version of the "Force Band," a wearable that allows users to motion control the iPhone-controlled BB-8. While the Force Band can mostly be used to control BB-8 without an iPhone, it has some select features that need an iPhone and Sphero's Star Wars app (via Engadget). The band comes with five modes, two of them for motion controlling BB-8 and...
Sphero's iPhone-connected robotic BB-8 droid was one of the hottest gifts this holiday season, and Sphero is hoping to maintain that momentum with the introduction of the Force Band, a wearable wristband that will allow BB-8 owners to control the droid using gestures. For those unfamiliar with Sphero's BB-8, it's a small replica of the BB-8 droid that starred in the recently released Star...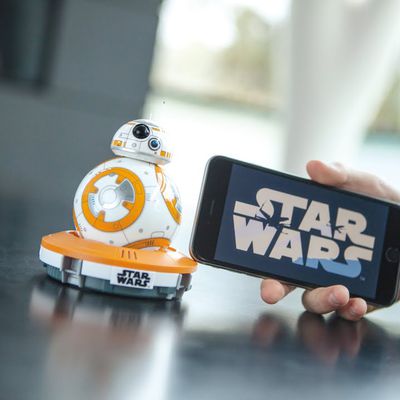 Sphero, the company responsible for creating robotic balls that can be controlled by iPhones, today announced a remote-controlled BB-8, a droid from the upcoming film "Star Wars: The Force Awakens." While BB-8 can be controlled with an iPhone, it also comes with a patrol mode that allows the droid to roam around by himself. Users can also design their own routes and have BB-8 follow them....