Facebook Launches New iPhone App Dedicated to Posting and Sharing Photos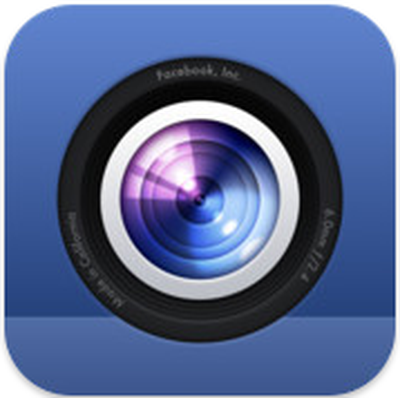 Facebook today released a new standalone iPhone app dedicated to posting and sharing photos on the 900-million strong social network. Facebook Camera aims to make using photos on Facebook "faster and easier", according to a press release.
The app, much like the Facebook Messenger app launched last year, is designed to streamline a single Facebook feature that users are constantly interacting with, rather than using the clunkier Facebook iOS app. Photos are such a large part of Facebook that the company recently spent $1 billion to purchase photo sharing service Instagram.
Facebook built the app to make it much easier for mobile users to share multiple photos to the network -- something that is cumbersome in the standard Facebook app. Facebook Camera, made by a dedicated Photos team, streamlines browsing photos that friends have posted, a task which is all many users want to use Facebook for. From All Things D:
Facebook seems to have learned a heck of a lot from Instagram. Photos in Facebook Camera are full-bleed, spanning the entire width of the iPhone's screen (which was probably tested when Facebook tweaked the photo experience for mobile last week). You're able to comment and like photos directly from the stream. And of course, there are filters (albeit ones with names nowhere near as fun as Toaster or Valencia).

More than this, it's very lightweight. The app moves much faster than browsing photos within Facebook's proper app. And by introducing a separate camera app, it's another way of bypassing the cumbersome, clicky process of adding pictures via the main Facebook app.
Instagram
and
Facebook Camera
may seem like competitors -- and within Facebook they will be, sort of. Ellis Hamburger
reports for The Verge
:
The Facebook Camera team has been working on the app for months, and Mark Zuckerberg reportedly kept his desire to purchase Instagram close to the vest, as if he almost impulse-bought it. Had the Instagram deal never occurred, Facebook Camera wouldn't really be much of an Instagram competitor anyway, lacking any mobile-only social circles and hashtagged sharing around specific topics. "Enhancing the Facebook photos experience on mobile is long overdue," Facebook's Derick Mains told me. "We really had to step up our game, and we're committed to building Instagram independently."
Facebook Camera is available free on the App Store. [Direct Link]