Apple Offering 7-Day Refund Policy on App Store Apps in Taiwan
Over the past several days, a number of reports have been coming out about Apple and Google being pressured by the Taiwanese government to modify their app sales policies to comply with a law requiring a one-week return and refund window on all purchases. The first mention came on Saturday from WantChinaTimes, which reported that Apple will be complying with the order.
At the request of Taipei City Hall, Apple agreed to let their phone users have a trial period of seven days, within which a user can return the app for a full refund.
Until now, Apple has not allowed any trial period for paid apps, although refunds have been available on a case by case basis through iTunes support.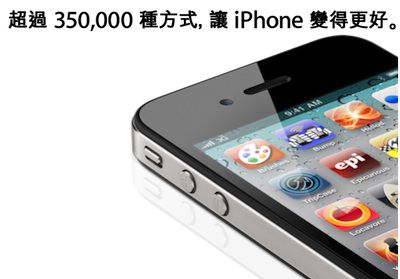 A new report from The Economic Times of India offers additional information on the situation, confirming that Apple has indeed complied with the requirement while Google has been fined $34,600 over its continued refusal to offer a 7-day refund period. That report and another one from the Taipei Times reveal that Google has gone as far as to completely withdraw its paid app marketplace in Taiwan rather than comply with the regulations. The suspension is said to continue while discussions to resolve the impasse are underway.
It is unclear what changes were made by Apple in order to comply with the refund law, and we have received no word of obvious changes in the handling of purchases made through the App Store. Consequently, it is possible that Apple is simply addressing it through its usual iTunes support procedures and simply granting refunds upon request rather than building any specific refund functionality into the purchasing system. Also unknown is whether Apple will be extending the policy to other countries.