'Hue Menu' Controls Philips Hue Lights From the Mac Menu Bar
A third-party developer has released a new Mac app that allows control of Philips Hue light bulbs from a menulet in the Mac menu bar. Hue Menu,
available on the Mac App Store
, uses the Hue API to change the colors, brightness and more of Hue lights.
A year ago, Philips released its Hue iOS-controlled LED light bulbs
exclusively
on the Apple Store. More recently, the company
released new LED 'LightStrips'
and an accent lamp called 'Bloom'.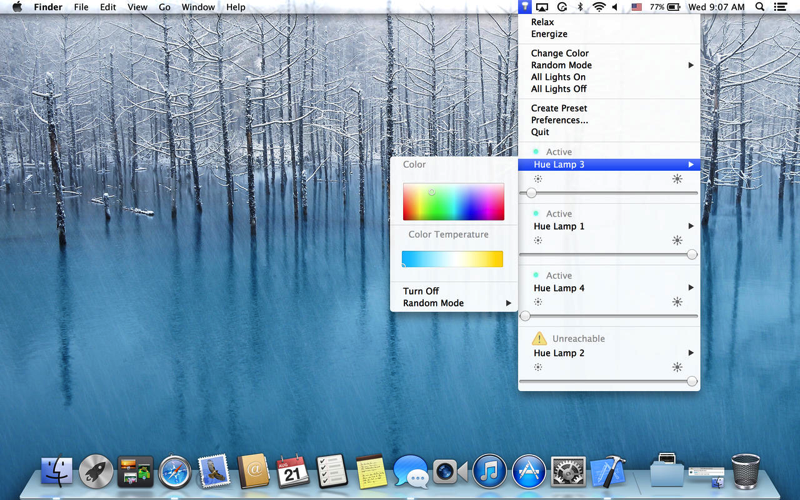 Hue Menu is a simple and delightful way to control your Philips Hue light bulbs right from your Mac's Menu Bar.

This 3rd party App is the best companion for your Philips Hue light bulbs striking the perfect balance between ease of use and powerful features, making it as delightful to use as the official iOS Apps
Hue Menu is available for
$2.99
on the Mac App Store. [
Direct Link
]