Wink Articles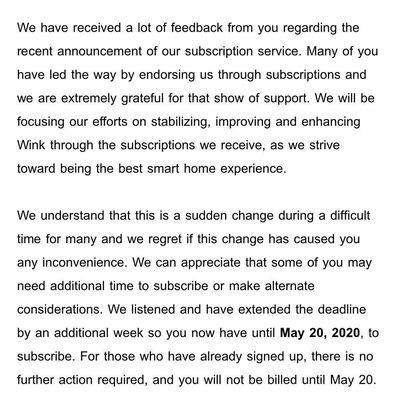 Wink, a company that makes a smart home hub that links smart home devices together, last week upset customers with the announcement of a new surprise subscription service that will be required to use the Wink product going forward. Wink, which was not a subscription service when customers purchased the product, at the time said that it would give customers a one-week grace period before...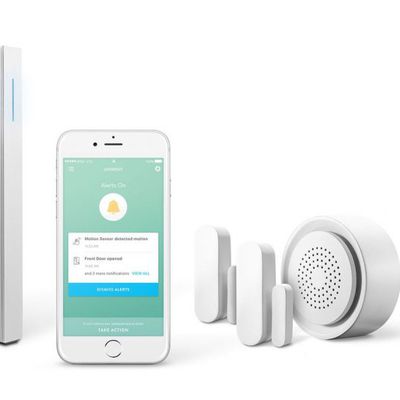 Connected smart home company Wink on Tuesday announced its first home security bundle featuring all its own-brand products, rather than including compatible products made by other companies. The Wink Lookout set includes two open/close sensors for use on doors and windows, a motion sensor with pet sensitivity for placement anywhere in the home, a siren and chime alarm with built-in flashlight, ...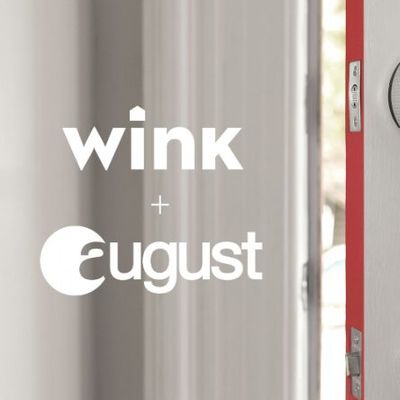 Connected smart home company Wink today announced the addition of August Smart Locks into its collection of supported brands, which already includes GE, Nest, Philips, Schlage, and more. Now, any users who have an August Smart Lock paired with an August Connect (which provides remote access to the lock) can add their lock into the Wink mobile app on iOS. The advantage of using Wink, similar to ...