SwiftKey
By MacRumors Staff
SwiftKey Articles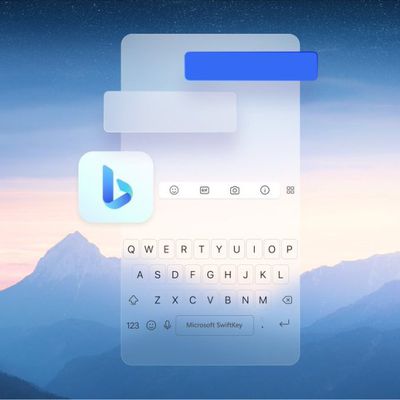 Microsoft last year said it would be ending support for SwiftKey on iPhone, then only weeks later it backtracked and asked users to "stay tuned" for the arrival of new features. The company has now lived up to its promise with a fresh update that, perhaps unsurprisingly, integrates its ubiquitous Bing AI chatbot into the predictive keyboard app. There are three components to SwiftKey's new...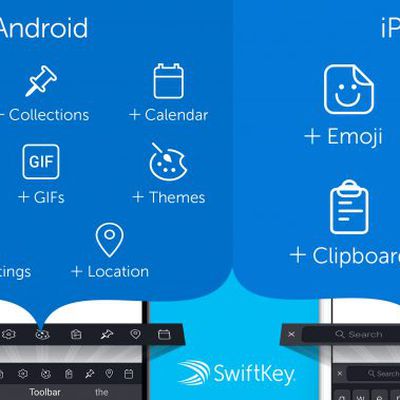 iOS and Android keyboard app SwiftKey today announced its "biggest update" since the company was acquired by Microsoft in April of 2016. SwiftKey 7.0 includes a "Toolbar" designed to give users fast access to features that are both old and new. Found under a new "+" sign to the left of the prediction bar, Toolbar will give iOS users the ability to quickly add emoji, GIFs, and items copied from ...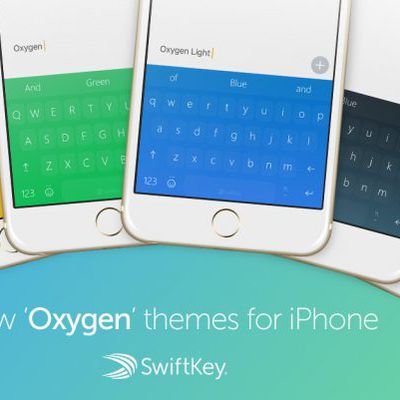 Microsoft today released an update for SwiftKey that includes a handful of new features including emoji prediction and enhancements to 3D Touch gestures. Users who tap on the emoji key will now see a new prediction panel that automatically suggests up to 18 relevant emoji depending on what they type, saving them the trouble of searching through the entire list. The update also includes...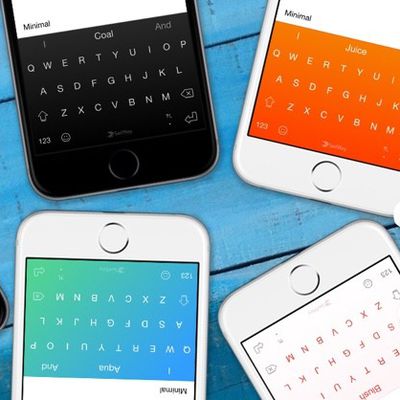 A week after launching a new emoji-predicting keyboard, SwiftKey is now facing some pushback after a few users noticed that the main SwiftKey app was propagating suggestions related to the email accounts, phone numbers, and names of complete strangers (via The Telegraph). The Microsoft-owned app, available on iOS and Android, is widely known for its artificial intelligence and machine learning...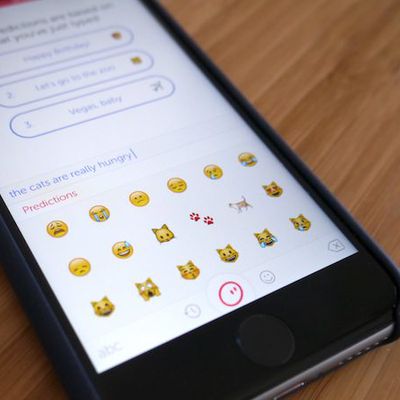 Microsoft-owned keyboard app maker SwiftKey today launched a brand-new iOS app, this time focused on predictive emoji suggestions. Called Swiftmoji, the app runs a crowdsourced usage data algorithm to begin suggesting its users specific emoji characters when they send text messages, with the app set to eventually learn each user's preferences and recommend frequently-used emoji above those hardly ...