Notes How Tos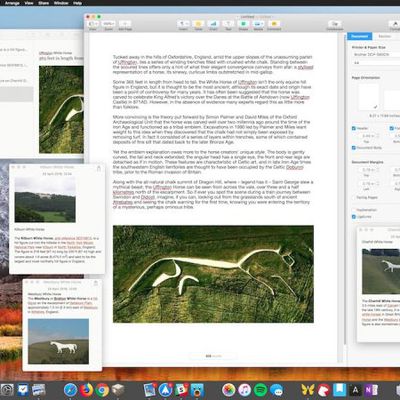 In the Notes app in macOS, it's possible to float individual notes over other windows so that they stay visible regardless of which application is active. This makes for a convenient way to reference an existing note while writing an essay or report, for example. It also comes in useful if you want to take notes when researching something online. Keep reading to learn how it's done. ...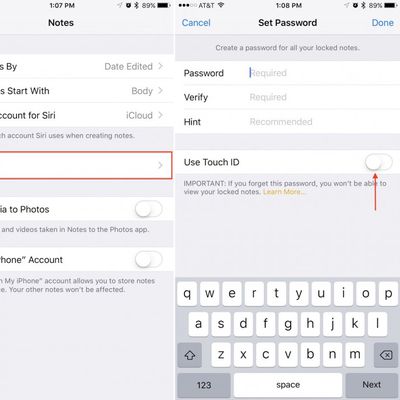 Although more prominent features like Night Shift and a few new Quick Actions are getting the spotlight with the launch of iOS 9.3, one new lesser-known update is definitely worth checking out. In iOS 9.3, Apple has improved the functionality of its first-party Notes app with the ability to add password or Touch ID security for individual notes. The feature allows users to prevent access to...
Notes Articles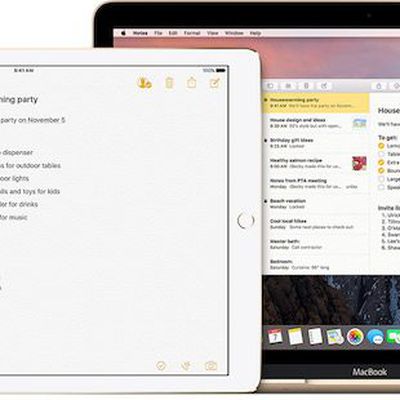 Russian software company ElcomSoft today claimed in a blog post that iCloud notes marked as deleted are being stored on Apple's servers well past the advertised 30-day period they are kept in the "Recently Deleted" folder. ElcomSoft said it used an updated version of its Phone Breaker tool, version 6.5, to recover dozens of iCloud notes deleted more than a month ago. ElcomSoft said many of...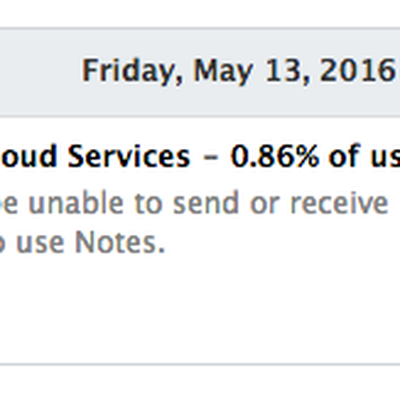 Apple has updated its System Status page to reflect that iCloud Mail and Notes may currently be unavailable for approximately 0.86% of users. Apple says "users may be unable to send or receive mail and may also be unable to use Notes" until the services are restored. The outage began shortly after 5:00 a.m. Pacific. This article will be updated when new information becomes available. Up...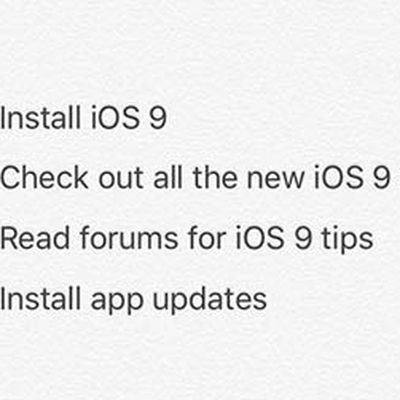 Apple has made the Notes app a lot more useful on iOS 9 by integrating it with several other stock apps, including Photos, Mail, Maps and Safari. In addition to traditional note-taking, users can now create checklists, draw sketches and insert photos, videos, links, maps, Pages documents and other attachments into notes. Subscribe to the MacRumors YouTube channel for more videos. Checklists ...