HQ Articles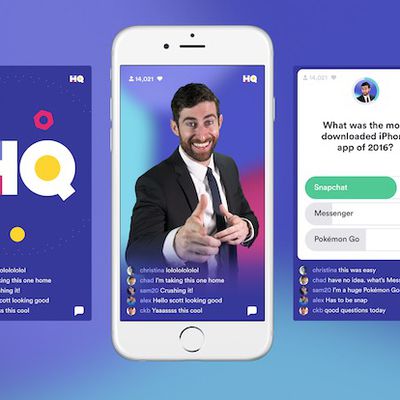 One year after launching the successful live game show app HQ Trivia, Intermedia Labs is planning a new game called HQ Words. Instead of a basic series of trivia questions and multiple choice answers, HQ Words has a hidden phrase presented in a series of letter blocks that look like the puzzles from "Wheel of Fortune" (via Digiday). Players will be presented with a clue for each puzzle, and...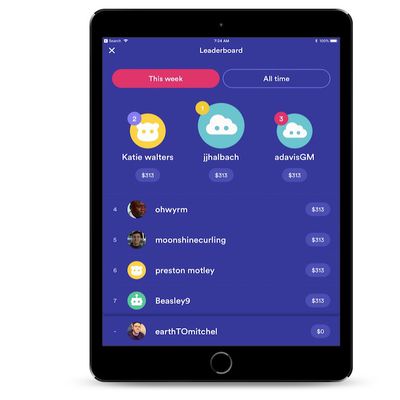 Popular mobile game show app HQ Trivia has introduced native support for the iPad this week, after first launching its iOS app last fall only for the iPhone. According to the update, version 1.2.20 brings the app to iPad along with the ability for players to change their usernames in settings. HQ on iPad is a simple, larger version of the trivia game that supports only portrait orientation and ...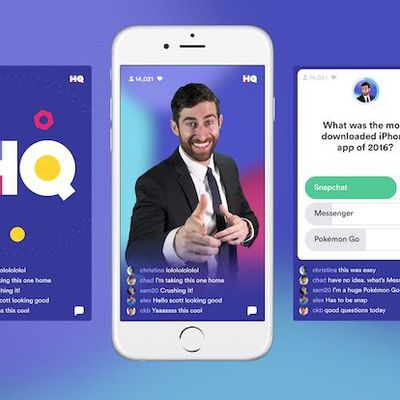 HQ Trivia on Friday announced that it has dropped its $20 minimum balance requirement for players to cash out their winnings via PayPal. The change is welcomed since HQ's standard prize amount, now up to $2,500, is often split by tens if not hundreds of players, in which cases each winner ends up with a small prize like $10 or $12 that was previously not cashable. Now, anyone can cash out a...

iPhone trivia game HQ continues to surge in popularity. Tonight, over two-thirds of a million users played along for a chance to win $10,000. HQ tweeted that over 680,000 users played Sunday evening's game, easily a new all-time record, while the in-game counter showed over 700,000 players were connected at various points of the roughly 15 minute show. That's more than twice as many players...