Acura Reviews

The Acura MDX is Honda's luxury-brand three-row SUV, and with the recent launch of the 2022 model, the MDX now supports wireless CarPlay. The MDX is Acura's first vehicle with wireless CarPlay, and I recently had a chance to check out the updated model and some of its new features. The MDX starts at $47,200, but my test vehicle was equipped Acura's Super Handling All-Wheel Drive, Technology...

As part of my continuing series of articles looking at how car manufacturers have integrated CarPlay into their infotainment systems, I've taken a look at the 2019 Acura RDX, the popular crossover SUV from Honda's luxury brand. Acura has been gradually rolling out CarPlay support across its lineup over the past few model years, and the new 2019 RDX is the first of this model to support the...
Acura Articles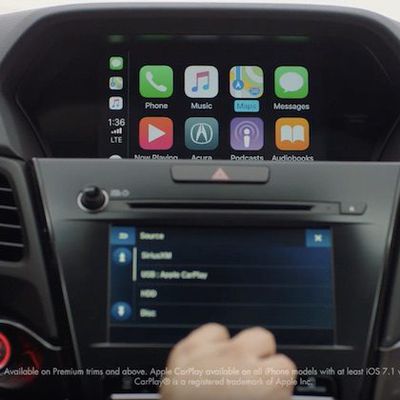 Acura today debuted its all-new 2019 ILX compact sedan, complete with availability of CarPlay and Android Auto. This is the first model year of the ILX available with factory installed CarPlay in the U.S., following in the footsteps of the 2017 and newer NSX, 2018 and newer MDX, 2018 and newer TLX, and 2019 RDX. While the 2019 ILX is available with a stacked dual-screen setup, including a ...