Apple today launched its annual back to school promotion in Japan, offering students purchasing a new Mac a gift card worth ¥10,000 (US$129) and redeemable in the App Store, Mac App Store, or iTunes Store. The program runs through May 22.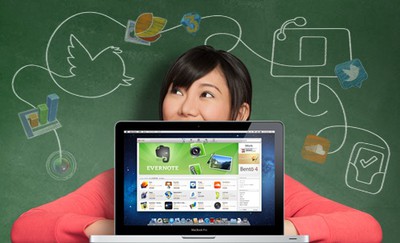 The promotion is valid on all standard and build-to-order Mac models with the exception of the Mac mini. Refurbished Macs are also not eligible for the promotion.
Apple typically launches its back to school promotion in Japan around this time of the year, targeting the April 1 start date used by many schools in the country. Programs in the U.S. and other countries fall at later times in the year to match academic calendars in those countries.
Apple's back to school promotion used to offer a free iPod, usually up to the level of the low-end iPod touch, with equivalent discounts being offered for higher-capacity models with higher price tags. But Apple last year altered the program to offer a $100 App Store gift card in the United States and similar deals elsewhere. The move allows Apple to shift its giveaways to content that would support additional hardware sales rather than giving away the hardware itself.