'Baldur's Gate: Enhanced Edition' Also Coming to Mac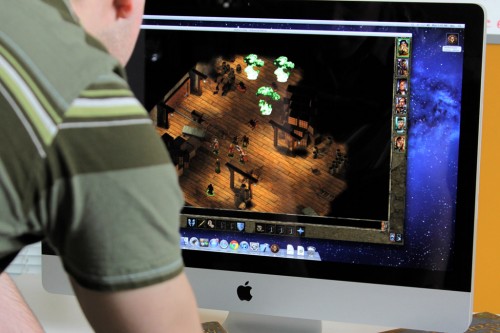 Last week Overhaul Games
announced
that
Baldur's Gate: Enhanced Edition
would be making its way to the iPad later this summer.
Baldur's Gate: Enhanced Edition
is a recently announced remake of the original 1998 game and
Tales of the Sword Coast
expansion pack. The original game was well received and sold over two million copies worldwide.
The company has
now announced
that the game will also be available for the Mac in summer 2012 in the Mac App Store.
Baldur's Gate: Enhanced Edition™ runs on an upgraded and improved version of the Infinity Engine. It includes the entire Baldur's Gate adventure, the Tales of the Sword Coast expansion pack, and never before seen content including a new adventure and a new party member.
The company reports that there will be a variety of Mac OS X specific features "including widescreen and iCloud support".