What to Expect From WWDC 2023: AR/VR Headset, 15-Inch MacBook Air, Mac Studio, iOS 17, xrOS, macOS 14 and More
The 34th annual Worldwide Developers conference is less than a week away, and it's going to feature one of the most exciting keynote events that we've had in recent years.
Apple is expected to introduce its first new wearable since the launch of the Apple Watch, plus there are new Macs coming and notable features for
iOS 17
and
watchOS 10
. This guide highlights everything rumored to be coming at WWDC 2023.
Hardware
We don't always get hardware at WWDC, and in fact, the event usually focuses on software. Every once in awhile, though, Apple has a new product to show off that's timed well for a June launch, and that's the case this year.
Apple's AR/VR headset has been in active development for years now, and Apple has pushed it back several times to work out ongoing issues. We're expecting to get our first glimpse at the headset at WWDC, though it is not expected to officially launch until later in the year.
The headset is expected to have a thin and light design that will make it more comfortable to wear than competing products, and the lighter weight will be primarily facilitated by an external battery pack that's worn at the hip and connected to the headset through a USB-C cable. Apple wants the headset to weigh around 200 grams, which would be notably lighter than other options.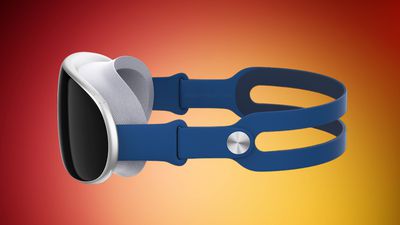 Concept render by Ian Zelbo
Battery life will come in at around two hours, but because it's using an external battery pack, batteries will be swappable for longer wear. The headset will support both virtual reality and augmented reality, with a physical Digital Crown-like button to switch between modes.
Leaked design information suggests the headset will be made from aluminum, glass, and carbon fiber, with a look that's not too far off from other VR headsets like the PlayStation VR 2 or the Oculus Quest 2. It will have a sleek front visor that's held on with an Apple Watch-like band, with a mesh that sits against the face.
Two 4K microOLED displays from Sony will offer high-resolution content in a 120-degree field of view, with Apple aiming for 5,000 nits brightness for HDR and 4,000 pixels per inch. HDR is not a typical feature for VR headsets, and that pixel density will outshine all competing headsets. Prescription lenses will be accommodated, and the internal lenses will be able to be adjusted to match the wearer's interpupillary distance.
More than a dozen cameras will track hand movements, leg movements, and facial gestures, plus iris scanning will be available for authentication. Capturing lower body movement is not something most headsets do, and Apple plans to use the cameras to track hand and eye gestures for control purposes. Users will, for example, be able to look at an on-screen item to select it, using hand gestures to interact with it. An "air-typing" feature will be available for text input, though Apple also plans to allow users to enter text with an iPhone, similar to how the Apple TV works. The cameras will also map the surrounding environment for augmented reality applications, with LiDAR scanners also included.
While the headset can connect to a Mac to display what's on the Mac's screen, it is designed to operate independently. There are two Mac-level M2 processors inside, one that's a higher-end chip and one that's a lower-end chip for powering sensors.
The AR/VR headset will run a new operating system that's likely to be called xrOS, with the xr standing for "extended reality." ‌xrOS‌ will be immediately familiar to iOS users, and Apple is developing dedicated apps for the device. Safari, Photos, Messages, Maps, Apple Music, FaceTime, and more will be optimized for a 3D interface, and it will also be able to run 2D iPad apps through a special 3D viewing experience, similar to how YouTube works on a device like the Meta Quest 2.
Apple is developing a dedicated Fitness+ app for the headset for those who want to use the device while exercising, and Health features will guide users through meditations. There will be a media focus with Apple planning to provide a dedicated TV app, and Apple is teaming up with companies like Disney and Dolby for content.
Apple is already working with gaming developers to help them update their existing content for mixed reality, and ‌FaceTime‌ will also be a focus. ‌FaceTime‌ will support one-on-one chats with realistic avatars featuring a user's actual face and body, while multi-person chats will use Memojis.
Rumored Key Features:
Dual 4K microOLED displays with 5,000 nits brightness and 4000 pixels per inch.
Over a dozen cameras for monitoring facial expressions, hand gestures, and mapping the environment.
Iris scanning authentication.
Virtual and augmented reality capabilities with Digital Crown to swap modes.
‌M2‌ chips, including high-end main processor and lower-end processor for sensors.
‌xrOS‌ operating system with 3D-optimized apps and option to run existing ‌iPad‌ apps.
Air typing and hand gesture-based controls.
External battery pack worn on the hip.
Apple is finally planning to offer two versions of the MacBook Air, with a 15.5-inch model that will join the current 13.6-inch version.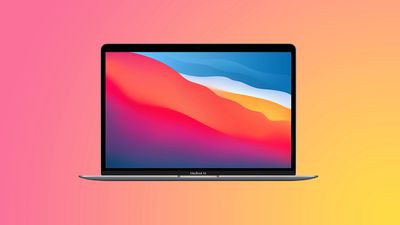 Unfortunately, next-generation 3-nanometer M3 chips aren't ready for launch, so the new 15-inch ‌MacBook Air‌ will use the same ‌M2‌ chips Apple introduced last year.
We are not expecting any design changes aside from the larger display, and high-end features like a 120Hz refresh rate will remain limited to the MacBook Pro.
Rumored Key Features:
Display size around 15.5 inches.
Design and feature set similar to the current ‌‌M2‌‌ ‌‌MacBook Air‌‌.
‌M2‌‌ chips inside, with Apple likely offering 8-core and 10-core GPU variants. M3 chips are not expected.
Mac Studio
According to Bloomberg's Mark Gurman, Apple is currently testing desktop Macs that feature ‌M2‌ Ultra and ‌M2‌ Max chips. It's looking like these desktop Macs could be a new version of the Mac Studio, and while Gurman did not explicitly say these machines will come at WWDC, it is definitely implied.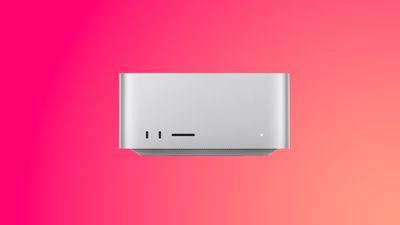 Gurman has confirmed that Apple will introduce multiple Macs at WWDC. One will be the 15-inch ‌MacBook Air‌, and evidence points to a refreshed ‌Mac Studio‌ with ‌M2‌ Max and ‌M2‌ Ultra chips as the second machine. Aside from new ‌M2‌ chips, we aren't expecting major changes to the ‌Mac Studio‌ as it was just introduced last year and still has a fresh design.
Software
WWDC is traditionally an event focused on new software releases, and this year, we're expecting ‌iOS 17‌ and macOS 14, along with the new ‌xrOS‌ operating system.
‌iOS 17‌ is expected to offer some of the "most requested features" that have been on users' wishlists, and Bloomberg's ‌Mark Gurman‌ has described it as offering quality of life improvements.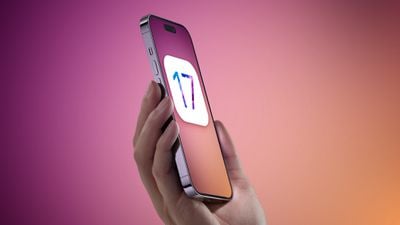 With iOS 16, Apple introduced a new Lock Screen experience with widgets and customization, and the company may add even more functionality in ‌iOS 17‌. Gurman says there will be a feature to turn the ‌iPhone‌ into a "smart-home display" that will serve as a home data hub when it's placed in a horizontal orientation on a charger or a stand.
It will show information like calendar appointments, weather data, notifications, and HomeKit data, offering an interface similar to what you might get with an Echo Show or Google Nest Hub. Apple may add other functionality, such as the option to share custom Lock Screens with others and more immersive Live Activity options for apps like Maps. We could also see iPhone-style Lock Screen customizations come to the ‌iPad‌.
Apple is rumored to be overhauling the Control Center and adding more functionality to the Dynamic Island, though we're light on specifics. We are expecting a dedicated journaling app that will let users track and record their activities and thoughts each day. The app will offer up potential topics that a user might want to write about, and it could possibly integrate with a new mood tracking feature coming to the Health app.
Apple plans to bring the Health app to the ‌iPad‌ this year, and there will also be a few other Health additions like support for eye conditions and prescriptions.
There will be new features and design updates for the Wallet app, Find My, and SharePlay, along with improvements to performance, efficiency, and stability. New Accessibility features have already been outlined, and this year, a whole new CarPlay interface is coming, with functionality built into ‌iOS 17‌.
Notably, Apple will introduce support for sideloading apps in Europe, which will let European customers get apps outside of the App Store for the first time. European regulators have introduced a law that requires Apple to support sideloading, so it's a feature that Apple plans to limit to Europe rather than implementing worldwide as other countries do not mandate ‌App Store‌ alternatives.
Rumored Key Features:

Lock Screen "Home Hub" display option.
Dedicated journaling app for recording daily activities and thoughts.
Mood tracking in the Health app.
‌Find My‌ improvements.
Support for sideloading apps in Europe.
Performance, efficiency, and stability improvements.
‌xrOS‌ is the software that will run on the headset, and like all of Apple's platforms, the headset will have its own ‌App Store‌ for downloading apps. Apple has been trademarking the ‌xrOS‌ name in various countries, and rumors suggest that's the name that the company has settled on.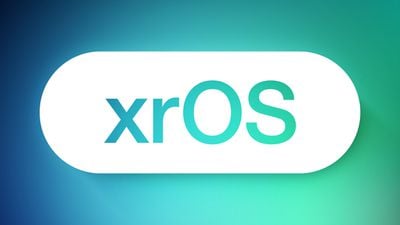 The software is expected to have an iOS-like interface with on-screen elements controlled by hand and eye gestures, though connections to iPhones, iPads, and Macs will be possible. On a Mac, for example, it can serve as a display option, with a mouse and keyboard serving as inputs. The ‌iPhone‌ will be able to be used for text input and perhaps other functions.
Apple is developing dedicated apps for the headset, and working with third-party media companies and gaming companies to have dedicated 3D content for the device. There are re-imagined versions of several stock apps like Maps, Safari, ‌Photos‌, and ‌FaceTime‌, and there will be a specific focus on TV content like sports, gaming, and communication through ‌FaceTime‌.
Along with dedicated apps, the headset is expected to run ‌iPad‌ apps in some capacity, so there will be a catalog of content at launch. These won't be full 3D experiences, but will instead show the ‌iPad‌ apps in 2D in a 3D environment.
Apple is creating a robust set of developer tools with the hopes of encouraging developers to create apps and games optimized for an AR/VR interface.
Rumored Key Features:
iOS-like design.
Controlled through hand and eye gestures.
Option to connect to Mac to serve as a Mac's display.
Can run ‌iPad‌ apps.
Standard stock Apple apps optimized for 3D.
‌FaceTime‌ with realistic avatars.
TV and sports focus with partnerships with companies like Disney.
macOS 14
macOS 14 is the next-generation software that will run on the Mac, but unfortunately, we know little about it at this time. Apple has been using California-themed naming for the last several years, and some of the still-available name options include Rincon, Mammoth, Shasta, Farallon, Diablo, Sequoia, Sonoma, Grizzly, and Redwood. Apple could also go with a name that it has not trademarked before, as it did with macOS High Sierra and macOS El Capitan.
macOS 13 is named after Ventura, California, so a place in or near Ventura is a candidate if Apple aims for a smaller update on par with El Capitan and High Sierra.
As for features, we could see the same journaling app that's coming to iOS, along with the updates to ‌Find My‌, SharePlay, and other cross-platform features. There's no word yet on what Mac-specific features we might get.
Apple Watch models in 2023 aren't going to get much in the way of updates, with Apple making up for the lack of hardware features with new software.
Bloomberg's ‌Mark Gurman‌ has described ‌watchOS 10‌ as a "fairly extensive upgrade" for watchOS, with the software set to introduce notable new features. Widgets will be a key part of the update, with Apple planning to bring back a widget-focused interface similar to the "Glances" view used in prior versions of watchOS.
Apple is ready to stop focusing as much attention on full apps as most people do not use them, and will instead put at-a-glance information front and center. ‌Widgets‌ will offer up a quick, interactive way for users to access key information on the Apple Watch.
‌Widgets‌ may be accessible from any watch face, with users able to swipe between the available widget options, similar to how a widget stack works on the ‌iPhone‌. Apple may also let the Digital Crown and Side Buttons be customizable, offering up access to widgets rather than apps or the Home Screen.
Rumored Key Features:
Extensive interface changes.
Major focus on widgets for quicker interactions and access to information.
Possible changes to grid-based main layout.
Widget stack for watch faces.
tvOS 17 and HomePod Software 17
Alongside ‌iOS 17‌, Apple will likely introduce new versions of tvOS and the HomePod software, but these are often light on features and less of a focus than other updates. We don't know what to expect from tvOS 17 or ‌HomePod‌ Software 17 as of yet.
Other Announcements
Along with all of the major product and software announcements, we could also see ‌iPhone‌ cases, ‌iPad‌ cases, and Apple Watch bands in new summer colors.
Apple Pay Later, a feature that Apple is testing right now, could see wider availability following WWDC.
How to Watch Apple's Keynote
Apple will stream the June 5 WWDC keynote on its Events website, in the ‌Apple TV‌ app on the ‌Apple TV‌ and other devices, in the Apple Developer app (where SharePlay is supported), and on YouTube.
For those who are unable to watch, we'll have a live blog on MacRumors.com and will live tweet all of the announcements from the
MacRumorsLive Twitter account
, so make sure to follow if you want to keep up with what's going on.
We'll also have in-depth coverage of all of Apple's announcements throughout the day on the MacRumors website.
More Coverage
In addition to our daily news coverage, we also have a long list of dedicated roundups and guides where we keep track of rumors for upcoming releases, and these are great to follow if you can't keep up with the site each day.
Key Release Dates
Following the WWDC 2023 keynote event on June 5, Apple will release ‌iOS 17‌, iPadOS 17, macOS 14, tvOS 17, and ‌HomePod‌ Software 17 betas to developers for testing purposes. The early launches will allow developers to immediately begin working to incorporate new functionality into their apps.
Some version of ‌xrOS‌ may also be released immediately as developers will need plenty of time to develop apps for the headset ahead of its release.
We could see same-day pre-orders for the 15-inch ‌MacBook Air‌ and any other apps that are announced, or Apple could wait for Friday, June 9 to accept pre-orders. A launch will likely happen around June 16.
As for the headset, we are not expecting it to launch at WWDC. Apple will unveil it, provide tools for developers to design apps, and ultimately make it available for sale later in the year. It could be available for purchase as early as September or as late as December.