Apple product reliability has risen to 100% in
PC World's annual reliability survey
, based on responses from 85,000 users of Apple products. The survey applied to both reliability and tech support across the entire Apple product line. PC World was unable to find any Apple customer with a single problem or complaint.
In a related report,
Consumer Reports Magazine
has pegged Apple customer satisfaction at 103%. CR found that even people who don't have an Apple product, have never phoned Apple Support, and have never been to an Apple Store are extremely satisfied with Apple Customer Service.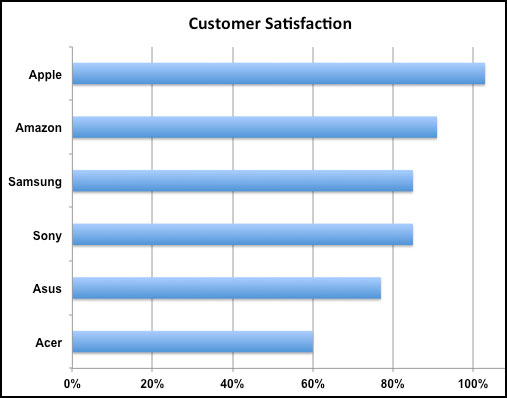 PC World commissioned Tom Dickson, founder of
Blendtec
, to destroy a 2014 Mac Pro in his blender and then take it in for service.
I took everything that came out the blender -- shards of metal, twisted plastic and wire, and unidentifiable goop -- to an Apple Store. I didn't have an appointment but they helped me right away and repaired the Mac Pro in about 15 minutes. When I left it was as good as new.
With the perfected reliability of the product line, Apple Geniuses no longer need to diagnose problems, troubleshoot hardware or software, or fix glitches, so they are available to help customers do their taxes, troll the Internet, or learn to use mail merge to spam their friends with chain letters.