Apple CEO
Tim Cook
sold 30,000 shares of Apple stock this week, valued at $3.6 million based on the company's stock price of $120 at the time of the transactions, according to a U.S. Securities and Exchanges Commission
disclosure
. The shares were sold as scheduled pursuant to Cook's predetermined trading plan.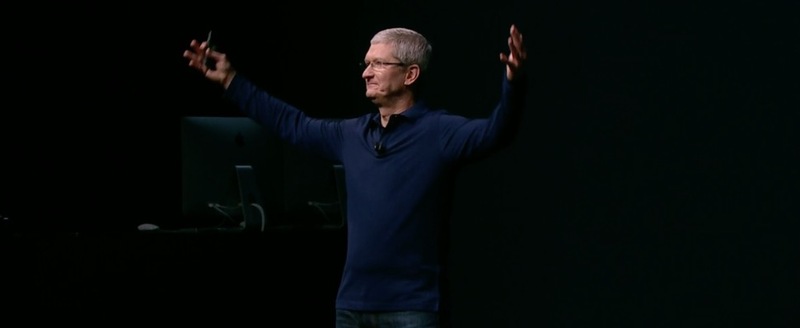 Cook retains 1,009,809 company shares worth over $121 million based on Apple's current stock price following the sale.
A recent SEC filing revealed Cook was paid $8.7 million in 2016, which is
$1.5 million less than he was paid in 2015
. The decrease stems from Apple failing to meet its own target performance goals for both net sales and operating income in 2016, resulting in senior executives receiving only 89.5% of their cash incentives.
However, upon reaching his fifth anniversary as Apple CEO last year, Cook
cashed in nearly $137 million
in previously-awarded stock bonuses tied to both his tenure and Apple's performance under his leadership. Accordingly, after bonuses, Cook actually earned roughly $145 million last year, his biggest payout yet.
Yesterday, Apple analyst Neil Cybart
opined
that Cook and his inner circle are "doing what needs to be done in order to maintain Apple's relevancy," but he noted "there is room for improvement." He called out sporadic Mac and iPad updates, and slow progress with
Siri
, as two blemishes among others in its product strategy.
In attempt to add a bit of relative context to this subjective grading:

• Product Strategy: A-
• Product Pipeline/R&D: A
• Operations: B-
• Marketing/Storytelling: C+
• Culture: B+
• Public Face: A+
• Financials: B
In related shareholder news, the world's largest asset manager BlackRock has
increased its stake in Apple
and now holds 6.1% of outstanding shares in the company, up from 5.7% a year ago. Its 322,683,504 shares are valued at over $38.7 billion based on Apple's current stock price.
Simply Mac
, a well-known Apple Authorized Reseller and Service Provider owned by GameStop, is shutting down a number of its brick and mortar stores across the United States.
Locations in North Carolina, North Dakota, Montana, Texas, Illinois, Indiana, Utah, Idaho, Maryland, South Dakota, and more, are closing this week.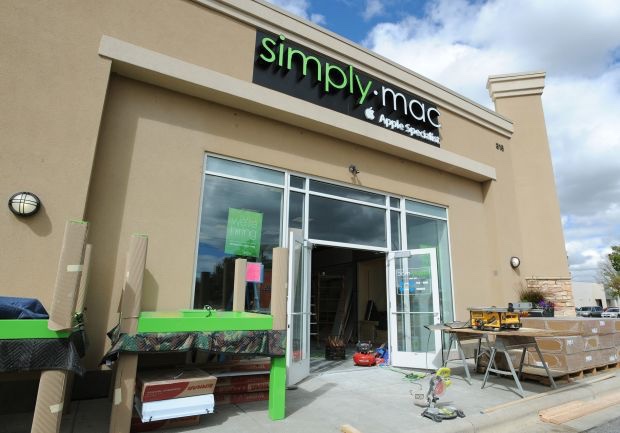 Image via the Billings Gazette
Notices at some of the locations have suggested Simply Mac is being shut down because Apple is ending its agreement with the retail chain, and several
local newspapers
are reporting the same news, but
on Twitter
, Simply Mac says that is not true.
A notice sent out by the West Acres Mall in Fargo, North Dakota:
We wanted to reach out to you with news of another change at West Acres. As of today, Simply Mac has closed. Simply Mac opened at West Acres in August 2014 and we've enjoyed having them as part of the West Acres family.

The closure is due to the Apple Corporation ending its national agreement with Simply Mac to sell them Apple product, making it impossible for them to continue. They will be onsite for a few days to help with customers who have repaired items to pick up.
A GameStop spokesperson who spoke to the
Midland-Reporter Telegram
in Texas and the
Billings Gazette
in Montana said the closure of the Simply Mac store in that location was done as part of a business transformation plan that involves closing non-productive store locations.
"As GameStop announced in its holiday sales release, the company continues to focus on the execution of our business transformation plan, which includes growing our non-gaming businesses and right-sizing our global store portfolio across all our retail brands. This involves evaluating and closing non-productive locations. The closure of this Simply Mac store is part of that strategy."
It is not clear why there is mixed information being shared about the store closures, but it appears that only a select number of stores are being shuttered at this time. We've reached out to GameStop for a full list of the locations that are disappearing.
The closure of several Simply Mac stores comes as GameStop faces flagging sales. Earlier this month, GameStop
announced
that its holiday sales fell 16.4 percent compared to 2015.
Apple's new line of iPad models might not launch "until the second half of 2017," according to sources in the upstream supply chain speaking with
DigiTimes
. The new 9.7-inch iPad is predicted to enter mass production sometime in Q1 2017, while the 10.5-inch and 12.9-inch iPad models will begin production in Q2 of this year. All of the new iPads are described as still being in the "planning" phase.
Although it was expected for Apple to announce and launch the new iPads during the Spring, the new report claims that "these tablets may not be announced or even released" until sometime in the second half of 2017. In December, "
lower-than-expected" yield rates
for the 10-nanometer manufacturing process was rumored to be a potential factor in a delayed launch for the new iPads.

Apple reportedly is planning three new tablets for 2017, a 9.7-inch iPad with a friendly price range, a 10.5-inch iPad, and an upgraded 12.9-inch iPad Pro. The products are still in planning, with the 9.7-inch model expected to enter mass production in the first quarter, and the other two in the second, according to sources from the related upstream supply chain.

However, these tablets may not be announced or even released in the market until the second half of 2017, the sources said.
In
DigiTimes
' report, the sources mentioned a 10.5-inch iPad, which is a size that was recently
well-explained
by Studio Neat designer Dan Provost as a logical choice for the middle-tier iPad. While multiple rumors placed the new iPad -- believed to be an iPad Pro -- somewhere in the 10-inch range, everything from a
10.1-inch
to a
10.9-inch
model has been reported.
According to the supply chain sources, the 10.5-inch iPad Pro is a contender to replace the price tier of the existing 9.7-inch iPad Pro, while the new 9.7-inch version will be introduced at an even lower cost to become an entry-level device, "mainly targeting the education sector."
As previously reported,
DigiTimes
' sources today reiterated that the higher-end 10.5-inch and 12.9-inch iPad Pro models will include an A10X processor. No mention was made of the 9.7-inch model and its processor, but analyst
Ming-Chi Kuo
last year
predicted
that the "low-cost" iPad would likely adopt a lower-end A9X processor.
The 10.5-inch iPad Pro is being positioned as a flagship model of the iPad line, believed to feature an
edge-to-edge display without a home button
, but retain a small portion of the top bezel in order to provide space for the front-facing FaceTime camera.
Apple may be planning to introduce a second-generation
Apple Pencil
this year, according to
rumors
out of the Asian supply chain. The new Apple Pencil could be unveiled at an event rumored to take place in March, where it would be shown off along with the next-generation
iPad Pro
.
Prospective features for a second-generation Apple Pencil aren't known, but a
previous report
from
Bloomberg
has suggested Apple is considering new iPad capabilities that would let the Apple Pencil to work in a larger range of apps, which could be introduced alongside the new accessory.

There's also been some speculation that Apple could build in functionality outlined in several
patents
, including new antenna technology and a magnet that would allow the Apple Pencil to attach to an iPad's body when not in use.
While we don't yet have any concrete detail on what could potentially be included in a second-generation Apple Pencil, given the major changes expected to be introduced to the iPad Pro lineup, it makes some sense for Apple to unveil an updated pencil accessory.
Rumors suggest Apple will introduce a
new iPad Pro model
somewhere around 10 inches with an almost bezel-free design. Though the rumored iPad will use a larger 10-inch+ display, it's said to be the same size as the existing 9.7-inch iPad Pro. Features like
Touch ID
would reportedly be built into the display, much like the rumored
iPhone 8
, and it is expected to include improved display technology and an upgraded A10X processor.
The next-generation
iPhone 8
, set to debut this September, could include facial or gesture recognition technology, according to Cowen and Company analyst Timothy Arcuri (via
AppleInsider
). The facial recognition capabilities could be powered by a laser sensor and an infrared sensor located near the front-facing camera.
We've previously heard rumors suggesting the iPhone 8 could include
advanced biometric features
like facial recognition or iris scanning, both from KGI Securities analyst Ming-Chu Kuo and from details sourced from
the Asian supply chain
.
With facial recognition, Apple could replace the
Touch ID
fingerprint sensor in the iPhone or augment its functionality with a two-factor verification system for sensitive information. In this scenario, unlocking the iPhone would require users to scan their faces, something that would increase security on iOS devices.

Facial recognition could also power other features on the phone, like augmented reality camera functions, and while gesture recognition is a new rumor, it could allow users to control their devices with simple gestures for doing things like turning volume up or down.
Capabilities like gesture control and facial recognition are also some of the first steps towards a rich augmented reality experience, something Apple is
rumored to be working on
.
Arcuri also reiterates several rumors we've previously heard. He believes Apple will launch a total of three iPhones, the standard 4.7 and 5.5-inch models and a new higher-end 5.8-inch iPhone with an OLED display.
The 5.8-inch iPhone, he says, will feature a wraparound display and a Touch ID fingerprint sensor that is located under the glass, a technology Apple has been
pursuing for some time
. Wireless charging, a much-rumored and highly desired feature, is also expected.
Today's report from Timothy Arcuri covers many rumors that have been circulating for a few months, which is similar to much of the information that comes from the analyst. Cowen and Company has something of a mixed track record, but accurately predicted some
iPhone 7
features.
Apple today
announced major updates
for music creation software GarageBand and professional editing software Logic Pro X, introducing a number of new features for its music-related apps.
GarageBand version 2.2 for iOS devices includes the Alchemy creative synthesizer that was
added to Logic Pro X in 2015
, along with a new sound browser to make it easier for users to find instruments and specific sounds.
Alchemy includes more than 150 Apple-designed patches from a variety of genres ranging from EDM and Hip Hop to Rock and Pop. Using Alchemy's Transform Pad, GarageBand users can now create "expressive synth performances."

A redesigned Audio Recorder lets users add one-tap vocal effects to recordings and use features like pitch correction, distortion, and delay, while an interactive graphic Visual EQ and other advanced audio processing tools have been added for professional users.
Logic Pro X for Mac has been updated to version 10.3, introducing new features, a refreshed interface, and Touch Bar support, allowing the Touch Bar on the 2016
MacBook
Pro to be used for music editing. The Touch Bar features quick access to navigation tools and Smart Controls, plus it can be used for playing and recording instruments using a piano keyboard or drum pads.

A new Track Alternatives feature lets users create and switch between different playlists of regions and edits, and Selection-based Processing lets users apply Logic or third-party plug-ins onto one or more audio region.
With iOS integration, Logic Pro X users can also add new tracks to Logic sessions from their iPhone or their iPad when away from their Mac, and a new share option lets users upload GarageBand-compatible versions of Logic projects to
iCloud
that can be opened on iOS devices. New recordings can be added via GarageBand on an iOS device and then synced back to Logic Pro X when the project is opened on a Mac.
"Music has always been part of Apple's DNA, and we are excited to deliver yet another fun and powerful update to our music creation apps, GarageBand for iOS and Logic Pro X," said Susan Prescott, Apple's vice president of Applications Product Marketing. "These updates bring a wide range of new and highly requested features to both hobbyists and the community of pro musicians and audio engineers who rely on our software and hardware to create amazing music."
GarageBand for iOS is provided for free to customers who purchase a new iOS device, but it's also available from
the iOS App Store
for $4.99. [
Direct Link
]
GarageBand is provided for free to customers who purchase a new Mac, but can also be purchased from
the Mac App Store
for $4.99. [
Direct Link
]
Logic Pro X
is available for purchase from the
Mac App Store
for $199.99. [
Direct Link
]
Apple's stock price is currently hovering around the $120 mark in intraday trading, its highest level since late 2015. The stock has been steadily climbing in value since dropping to a 52-week low of $89.47 in May 2016.

2016 marked Apple's
first year-over-year decline
in revenue since 2003, and first drop in iPhone sales ever, but its stock price appears to have mostly weathered the storm. Since bottoming out, Apple has introduced the
iPhone 7
and iPhone 7 Plus, long-awaited new
MacBook
Pro models,
Apple Watch Series 2
, and AirPods.
This year, Apple is rumored to introduce at least one
majorly redesigned iPhone
,
a trio of iPads
, and new Macs, including an
updated iMac with the option for AMD graphics
, new 12-inch MacBook models with Kaby Lake processors and up to 16GB of RAM, and a
15-inch MacBook Pro with Kaby Lake and 32GB of RAM
.
Last month, Apple analyst Brian White
said
he "continues to believe Apple is one of the most underappreciated stocks in the world," partly due to "a never ending waterfall of 'gloom and doom' media reports" surrounding the company.
California resident Julio Ceja is seeking a
class action lawsuit
against Apple, accusing the company of placing profit before consumer safety by choosing not to implement a lock-out mechanism that would disable an iPhone's functionality when being used behind the wheel by an engaged driver.

Ceja demands that Apple halt the sale of all iPhones in California until a lock-out mechanism is implemented. He also demands that Apple release a software update that adds a lock-out mechanism to all iPhones already in the hands of consumers. He is not seeking further damages beyond legal fees and costs.
The complaint, filed with the Los Angeles Superior Court on Tuesday, asserts that Apple's willful decision not to implement a lock-out mechanism on iPhones, chiefly to prevent texting and driving, constitutes "unfair business acts and practices" under California's Unfair Competition Law. A jury trial has been demanded.
Ceja asserts that Apple's "enormous market share" means that it is the "largest contributor" to texting and driving, while noting it is "downright shocking" that smartphone companies like Apple "do nothing to help shield the public at large from the dangers associated with the use of their phones."
"If texting and driving is a vessel of trouble, Apple is the captain of the ship," the complaint alleges.
The complaint claims that Apple recognized the dangers of texting and driving, and the important role it should play in stopping it, in its
lock-out mechanism patent
filed in 2008 and published in 2014.
The patent notes that "texting while driving has become a major concern of parents, law enforcement, and the general public," and further claims that "texting while driving has become so widespread it is doubtful that law enforcement will have any significant effect on stopping the practice."
The patent describes one method where a motion analyzer would detect whether a handheld device is in motion beyond a certain speed. A scenery analyzer would be able to determine whether the holder of the handheld device is located within a safe operating area of a vehicle. Otherwise, the device could be disabled.
In other embodiments, a vehicle or car key could transmit a signal that disables functionality of the handheld device while it is being operated. To a lesser degree, a vehicle could also transmit a signal that merely sends the device a notification stating that functionality should be disabled.
In November, the U.S. National Highway Traffic Safety Administration recommended smartphone makers
develop a "Driver Mode"
, a simplified interface that would prevent access to non-driving-related tasks such as text messaging, social media, and viewing images and video unrelated to driving.
The complaint comes less than one month after a
Texas family sued Apple
for failing to enable said lock-out mechanisms to prevent distracted driving. On Christmas Eve in 2014, the family's vehicle was struck by a distracted driver who admitted to using FaceTime while driving. The accident caused one fatality.
Apple has faced other similar lawsuits in the past. In response to a Texas lawsuit filed in 2015, Apple indicated the responsibility is on the driver to avoid distractions in a statement provided to
The New York Times
:
"We discourage anyone from allowing their iPhone to distract them by typing, reading or interacting with the display while driving," Apple said. "For those customers who do not wish to turn off their iPhones or switch into Airplane Mode while driving to avoid distractions, we recommend the easy-to-use Do Not Disturb and Silent Mode features."
Ceja himself was rear ended by a driver who was texting behind the wheel. Whether this latest complaint has merit will be up to the court to decide. Apple has yet to publicly comment on the matter.

Earlier this month,
Swift
creator Chris Lattner announced
he will be stepping down
as director of Apple's Development Tools department to lead Tesla's Autopilot engineering team as VP of Autopilot Software.
Lattner did not explain the reason for the move, but he later
denied a report
claiming he "felt constrained" due to Apple's culture of secrecy. So, we decided to reach out to him to learn about his true motivations.
As it turns out, Lattner told
MacRumors
the answer is actually very simple: he is ready to move on to something new.
I've been writing code for more than 30 years, and 16 of those years have been in the developer tools space. I love it, but I am ready to move on to something else. Autopilot is clearly incredibly important to the world because of its ability to save people's lives (and increase convenience). It is also a very, very hard technology problem and my experience building large scale software and team building is useful. Of course, I've also been a huge Tesla fan for some time.
He added it was "a very difficult decision," but noted the opportunity to work with Tesla's Autopilot team was "irresistible."
This was a very difficult decision, because I care deeply about the technology and people at Apple and because I could see myself staying there for many more years. In the end though, the opportunity to dive into a completely new area and work with the amazing Tesla Autopilot team was irresistible.
At Tesla, Lattner will help the company achieve one of its biggest goals: fully self-driving vehicles. As of October 2016, Tesla said all vehicles produced in its factory, including the Model 3, have the hardware needed for "full self-driving capability at a safety level substantially greater than that of a human driver," and it's now only a matter of time before the technology is enabled.
Tesla:
All you will need to do is get in and tell your car where to go. If you don't say anything, the car will look at your calendar and take you there as the assumed destination or just home if nothing is on the calendar. Your Tesla will figure out the optimal route, navigate urban streets (even without lane markings), manage complex intersections with traffic lights, stop signs and roundabouts, and handle densely packed freeways with cars moving at high speed. When you arrive at your destination, simply step out at the entrance and your car will enter park seek mode, automatically search for a spot and park itself. A tap on your phone summons it back to you.
Tesla Autopilot
is semi-autonomous in its current state for tasks such as steering and parking. Tesla's second-generation hardware suite has eight cameras that provide 360 degrees of visibility around the car at up to 250 meters of range. Twelve ultrasonic sensors and a forward-facing radar allow for detection of objects, even through heavy rain, fog, dust, and the car ahead.

Tesla remains committed to enabling full self-driving capabilities by the end of the year, but the process of gaining regulatory approval, which Tesla said may vary widely by jurisdiction, will presumably be a long and challenging process. Once approved, however, the technology will truly change cars forever, and it's easy to imagine why Lattner would want to be part of that change.
At Apple, he led a group of about 200 people responsible for Swift, Xcode, Swift Playgrounds, Instruments, CPU and GPU compilers, and low-level tools, among other things. These tools are used both within Apple and by third-party developers targeting the iOS, macOS, watchOS, and tvOS software platforms.
Lattner was hired at Apple in 2005 to bring his
LLVM Compiler Infrastructure
to production quality for use in its products. He then started working on the Swift programming language in 2010, and it became a key focus of the Development Tools team in 2013. Swift was ultimately introduced at WWDC 2014.
Swift now has a large community of developers contributing to it since it
became open source
in late 2015, so Lattner is in a good position to pursue a new opportunity without jeopardizing future development of the language. His duties will shift to Ted Kremenek, who had already been overseeing Swift for some time.
Lattner said Ted has been "one of the quiet but incredible masterminds" behind Swift, which has an "incredible future ahead of it."
The United States Federal Trade Commission today
filed a complaint
against Qualcomm, accusing the company of violating the FTC Act by using anticompetitive tactics to remain the dominant supplier of baseband processors (aka LTE chips) for smartphones.
According to the FTC, Qualcomm uses its position and its portfolio of patents to impose "onerous and anticompetitive supply and licensing terms on cell phone manufacturers," negatively impacting its competitors.

The complaint specifically addresses a deal with Apple in which Qualcomm required Apple to exclusively use its modems from 2011 to 2016 in exchange for lower patent royalties.
Qualcomm precluded Apple from sourcing baseband processors from Qualcomm's competitors from 2011 to 2016. Qualcomm recognized that any competitor that won Apple's business would become stronger, and used exclusivity to prevent Apple from working with and improving the effectiveness of Qualcomm's competitors.
Up until 2016, Apple only used Qualcomm modems in its line of iPhones, deviating from the norm with the
iPhone 7
. Both
Intel and Qualcomm modems
were adopted for the iPhone 7 and the iPhone 7 Plus, leading to some compatibility and
performance discrepancies
.
Qualcomm is also accused of refusing to license its standard-essential patents to competing suppliers and implementing a "no license, no chips" tax policy where it supplies its baseband processors only when manufacturers agree to Qualcomm's preferred licensing terms, causing smartphone makers to pay higher royalties to Qualcomm when a competitor's modem chips are used.
The FTC has asked the court to order Qualcomm to put a stop to its anticompetitive conduct and take action to "restore competitive conditions."
Update:
According to Qualcomm, the FTC's complaint is based on "flawed legal theory, a lack of economic support and significant misconceptions about the mobile technology industry." Qualcomm says it has never withheld or threatened to withhold chip supply to obtain unfair licensing terms.
"This is an extremely disappointing decision to rush to file a complaint on the eve of Chairwoman Ramirez's departure and the transition to a new Administration, which reflects a sharp break from FTC practice," said Don Rosenberg, executive vice president and general counsel, Qualcomm Incorporated.

"In our recent discussions with the FTC, it became apparent that it still lacked basic information about the industry and was instead relying on inaccurate information and presumptions. In fact, Qualcomm was still receiving requests for information from the agency that would be necessary to an informed view of the facts when it became apparent that the FTC was driving to file a complaint before the transition to the new Administration. We have grave concerns about the two Commissioners' decision to bring this case despite a lack of evidence supporting the allegations and theories in the complaint. We look forward to defending our business in federal court, where we are confident we will prevail on the merits."
Though Samsung's Galaxy Note 7 has been discontinued for several months because of battery issues, there are still "thousands" of Verizon customers who are continuing to use the devices against the company's advice.
To put a stop to the rogue Note 7 users, Verizon tells
Fortune
that it's prepared to take more extreme steps to disable the devices. Verizon has already issued a carrier update that stops the Galaxy Note 7 from working, but some customers have been able to avoid installing it.

Verizon plans to make it so calls placed on remaining Galaxy Note 7 devices will only connect to the company's customer service representatives, with the exception of 911 calls. Verizon is also considering charging customers who continue to use the Note 7 for the full retail price of the device, as it has sent out refunds.
"In spite of our best efforts, there are still customers using the recalled phones who have not returned or exchanged their Note 7 to the point of purchase," a Verizon spokeswoman tells Fortune. "The recalled Note 7s pose a safety risk to our customers and those around them."
Verizon customers who return a Note 7 device to the company continue to be eligible for a $100 bill credit and no upgrade fee as an incentive to choose a new smartphone.
Samsung has not officially announced the results of an internal investigation it conducted on the Galaxy Note 7, but company sources yesterday told
Reuters
that Samsung
has concluded
the battery was the reason behind the fires. Samsung was able to replicate the fires during its investigation, though the cause was not able to be explained by hardware design or software.
Samsung's official results will be shared on January 23, and the company is also expected to share details on measures it will take to prevent similar battery issues in the future.
AT&T
yesterday announced
that its 2G wireless network was officially shut down on January 1, 2017, following four years of planning for its discontinuation.
As
The Verge
points out, the end of the 2G network means the original first-generation iPhone (also known as the iPhone 2G) will no longer receive cellular service from the AT&T network, effectively shutting it down.
Few people appear to have been using the original iPhone as there were no complaints from iPhone owners two weeks ago when the network was shuttered, but going forward, customers who keep the device as part of a collection will only be able to use it on WiFi.

Originally released in June of 2007 and discontinued in 2008, the first iPhone was made
obsolete by Apple back
in 2013, and it has not received software updates since the 2009 release of iPhone OS 3, later renamed iOS 3.
While the end of the 2G network seems to have had little impact on iPhone owners, it did manage to cause
significant issues
for the San Francisco Muni bus and train system. NextMuni, used to predict arrival times of buses and trains, ran on AT&T's 2G network. Muni vehicles without upgraded systems installed don't show up on NextMuni, a problem that the San Francisco transit agency believes could take weeks to solve.
According to AT&T, shutting down its 2G network frees up valuable spectrum for future network technologies, including 5G. AT&T says the spectrum will be repurposed for LTE.