Code discovered within the
macOS Sierra
beta suggests the operating system will include support for second-generation USB 3.1 transfer speeds of up 10Gb/s, hinting at hardware upgrades that will be included in future Macs set to be released later this year.
Found in a localizable text string in macOS Sierra by
9to5Mac
, the code points to support for "Super Speed Plus," another name for the faster 10Gb/s USB 3.1 Gen 2 specification. Current Macs (and
OS X El Capitan
) only support current-generation USB 3.1, capable of reaching transfer speeds of up to 5Gb/s, so the obvious conclusion is that Apple is planning to add USB 3.1 Gen 2 support to its upcoming Mac machines.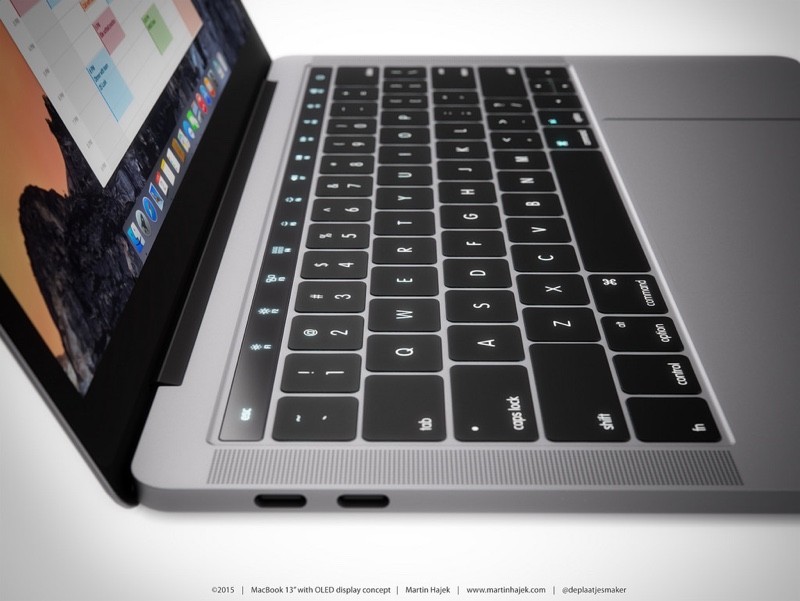 Apple's new Macs almost always include support for the latest USB and Thunderbolt specifications to maximize performance, so it should come as no surprise that Apple is planning the same upgrades for Macs to be released in 2016. Rumors have also previously suggested Thunderbolt 3, which includes support for 10Gb/s USB 3.1 and DisplayPort 1.2, will be introduced in Apple's most highly anticipated machine due for a refresh, the
MacBook Pro
, so the code found today is in line with what we'd expect to see.
There is no word on when Apple plans to debut its new MacBook Pro, and if there are other Mac updates in the works, but it is rumored to be debuting before the end of the year, perhaps at an event set to be held in October or November. The machine is said to feature a thinner, redesigned body with an OLED touch panel and
Touch ID
support.
In the wake of the
much-anticipated launch
of Frank Ocean's new album "Blonde," Universal Music Group CEO Lucian Grainge has sent out an email to UMG executives, saying that the company is prohibiting the practice of exclusive music streaming moving forward (via
The Lefsetz Letter
). The email officially ends "all future exclusives with Universal artists," meaning popular artists like Kendrick Lamar, Taylor Swift, and The Weeknd could all be affected by the change since they each belong to labels owned by UMG.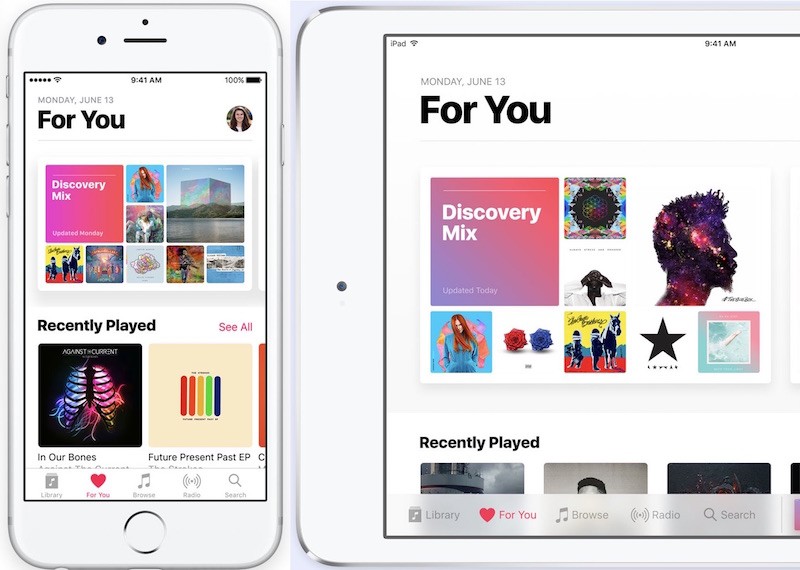 The news was shared by Bob Lefsetz, a music industry analyst and critic, who
penned a letter
over the weekend in response to Blonde's exclusive home on
Apple Music
for the first two weeks of its release. Lefsetz said that the heavy reliance of streaming services on exclusive content, and how the practice is becoming increasingly normal among consumers, will ultimately hurt the industry in the long run. Halfway through, he particularly sets his sights on Apple:
Because there's a conspiracy between Apple Music and the industry to change the game, to get everybody to pay for a subscription by putting hit content behind a paywall.

Apple should be investigated by the government for antitrust. How do you compete with the world's richest company that's got endless cash on hand? You can't. It'd be like expecting hillbillies to get into Harvard if slots went to the highest bidder. The rich get richer and the rest of us…we're left out, just like in America at large, [...] the usual suspects doing it for themselves have rigged the game in their favor, and now the music industry is trying to do this too.
According to Lefsetz, Apple's practices not only lock off entire albums to non-subscribers, but grant greater showcase to its exclusive artists -- like the Frank Ocean-centered carousel currently in the app -- consequently hurting the chances for indie musicians to break out. He calls Ocean "complicit" in Apple's schemes, and shames "everybody else who takes money from Apple and screws fans."
With exclusives popping up every few weeks over Apple Music's short fourteen-month lifespan, Kanye West even
voiced frustration
with the model, hoping to end the fight between Apple Music and Tidal and "let the kids have the music." Among recent artists with an exclusive Apple Music deal are
Britney Spears
,
Frank Ocean
,
Katy Perry
, and
Drake
.
You can read Lefsetz's full letter
here
.
Steven Levy has published an
in-depth article
about Apple's artificial intelligence and machine learning efforts, after meeting with senior executives Craig Federighi,
Eddy Cue
,
Phil Schiller
, and two
Siri
scientists at the company's headquarters.

Apple provided Levy with a closer look at how machine learning is deeply integrated into Apple software and services, led by Siri, which the article reveals has been powered by a neural-net based system since 2014. Apple said the backend change greatly improved the personal assistant's accuracy.
"This was one of those things where the jump was so significant that you do the test again to make sure that somebody didn't drop a decimal place," says Eddy Cue, Apple's senior vice president of internet software and services.
Alex Acero, who leads the Siri speech team at Apple, said Siri's error rate has been lowered by more than a factor of two in many cases.
"The error rate has been cut by a factor of two in all the languages, more than a factor of two in many cases," says Acero. "That's mostly due to deep learning and the way we have optimized it — not just the algorithm itself but in the context of the whole end-to-end product."
Acero told Levy he was able to work directly with Apple's silicon design team and the engineers who write the firmware for iOS devices to maximize performance of the neural network, and Federighi added that Apple building both hardware and software gives it an "incredible advantage" in the space.
"It's not just the silicon," adds Federighi. "It's how many microphones we put on the device, where we place the microphones. How we tune the hardware and those mics and the software stack that does the audio processing. It's all of those pieces in concert. It's an incredible advantage versus those who have to build some software and then just see what happens."
Apple's machine learning efforts extend far beyond Siri, as evidenced by several examples shared by Levy:
You see it when the phone identifies a caller who isn't in your contact list (but did email you recently). Or when you swipe on your screen to get a shortlist of the apps that you are most likely to open next. Or when you get a reminder of an appointment that you never got around to putting into your calendar. Or when a map location pops up for the hotel you've reserved, before you type it in. Or when the phone points you to where you parked your car, even though you never asked it to. These are all techniques either made possible or greatly enhanced by Apple's adoption of deep learning and neural nets.
Another product born out of machine learning is the
Apple Pencil
, which can detect the difference between a swipe, a touch, and a pencil input:
In order for Apple to include its version of a high-tech stylus, it had to deal with the fact that when people wrote on the device, the bottom of their hand would invariably brush the touch screen, causing all sorts of digital havoc. Using a machine learning model for "palm rejection" enabled the screen sensor to detect the difference between a swipe, a touch, and a pencil input with a very high degree of accuracy. "If this doesn't work rock solid, this is not a good piece of paper for me to write on anymore — and Pencil is not a good product," says Federighi. If you love your Pencil, thank machine learning.
On the iPhone, machine learning is enabled by a localized dynamic cache or "knowledge base" that Apple says is around 200MB in size, depending on how much personal information is stored.
This includes information about app usage, interactions with other people, neural net processing, a speech modeler, and "natural language event modeling." It also has data used for the neural nets that power object recognition, face recognition, and scene classification.

"It's a compact, but quite thorough knowledge base, with hundreds of thousands of locations and entities. We localize it because we know where you are," says Federighi. This knowledge base is tapped by all of Apple's apps, including the Spotlight search app, Maps, and Safari. It helps on auto-correct. "And it's working continuously in the background," he says.
Apple, for example, uses its neural network to capture the words iPhone users type using the standard QuickType keyboard.
Other information Apple stores on devices includes probably the most personal data that Apple captures: the words people type using the standard iPhone QuickType keyboard. By using a neural network-trained system that watches while you type, Apple can detect key events and items like flight information, contacts, and appointments — but information itself stays on your phone.
Apple insists that much of the machine learning occurs entirely local to the device, without personal information being sent back to its servers.
"Some people perceive that we can't do these things with AI because we don't have the data," says Cue. "But we have found ways to get that data we need while still maintaining privacy. That's the bottom line."

"We keep some of the most sensitive things where the ML is occurring entirely local to the device," Federighi says. As an example, he cites app suggestions, the icons that appear when you swipe right.
The
full-length article on Backchannel
provides several more details about how machine learning and artificial intelligence work at Apple.
A handful of photos claimed to show packaging for a device called the "
iPhone 6
SE" have surfaced online today, presumably countering rumors that the next iPhone will be
called the iPhone 7
, but the photos have quite clearly been digitally altered.
The photos have circulated on a number of sites with varying amounts of redaction, but the highest quality, least edited versions we've found were shared by frequent Weibo leaker "KK", who notes he collected them from other users and doesn't believe Apple will use the "iPhone 6 SE" name.

On the rear of the box shown in the photos, multiple lines of text have been Photoshopped, including both mentions of the name "iPhone6 SE," placing the six on the tail end of "iPhone" with none of Apple's traditional spacing. There are also font and background color discrepancies in the areas of the crucial text, telltale signs of manipulation.
In addition to the iPhone 6 SE name, other text lines appearing to be Photoshopped include a 2016 copyright date at the very bottom and an A1758 model number halfway through the large block of text at the top.

The other angles of the package have slightly skewed typography for the iPhone 6 SE title, further confirming the name's blend of text and logos from the iPhone 6 and
iPhone SE
packaging, which would be easily obtained online and used to edit a photo of an older model box.
The front of the box is also curiously omitted from the images shared today. Although the front-facing part of the
iPhone 7
is expected to be largely similar to the iPhone 6 and 6s, subtle clues like glimpses of the rearranged antenna bands or a potentially flush Home Button could be harder to pull off in Photoshop. In addition, Apple will undoubtedly use a different wallpaper presentation for the new phone to differentiate the box from prior models.

As a whole, the iPhone 7 and iPhone 7 Plus are believed to be modest updates to last year's
iPhone 6s
and iPhone 6s Plus. Visual overhauls will be kept to a minimum and should include reduced antenna bands, a potential flush Home button, and a larger camera bump, while the most notable and controversial change may be the omission of a 3.5 mm headphone jack.

Leaks and rumors of varying quality will no doubt continue in the lead-up to Apple's rumored September 7 media event, which is now just two weeks away. Following the event, pre-orders are expected to begin on September 9 with a potential launch on September 16 or September 23.

Today marks the fifth anniversary since
Tim Cook was named Apple CEO
on August 24, 2011, the same day that late co-founder Steve Jobs stepped down as chief executive for the final time and recommended the board of directors appoint Cook as his permanent successor.
Upon reaching the five-year mark, Cook has today unlocked previously awarded stock bonuses currently worth over $100 million. The bonuses are tied to both his tenure and Apple's performance under his leadership, including its
total shareholder return
relative to the S&P 500 index.
Cook's bonus includes 700,000 tenure-based restricted stock units that vested today as part of a
larger compensation package
of over 4.7 million shares awarded on August 24, 2011, in addition to his first of six annual installments of 280,000 tenure-based restricted stock units that vested today. The combined 980,000 shares are valued at nearly $106.7 million based on AAPL's closing price of $108.85 on Tuesday.
Cook's bonus could be even higher if Apple's total shareholder return is in the middle third or top third relative to other companies in the S&P 500 from August 25, 2013 through August 24, 2016. He will receive another 140,000 RSUs for middle third performance, or 280,000 RSUs for top third performance. AAPL has risen around 52% since August 25, 2013, while the S&P 500 has risen around 32% in the same time period, making at least a middle third finish a strong possibility.
A restricted stock unit, or RSU, is a form of compensation valued in terms of company stock, but the stock is not issued at the time of the grant. Instead, the recipient gets shares of stock at a later date, generally only if they are still employed by the company. Cook personally
requested that his award be modified
to adhere to a more performance-based compensation system in 2013. Another 700,000 of his RSUs are scheduled to vest on August 24, 2021, plus 280,000 RSUs each August 24 through 2021.
Cook's net worth, assuming he remains with the company through August 24, 2021 and meets performance targets, is estimated to be over $500 million based on his current stock options and RSUs awarded. He has previously pledged to donate the vast majority of his wealth, including stock bonuses like these, to charities in his lifetime. In May 2015, for example, Cook donated approximately 50,000 shares of Apple stock, then worth approximately $6.5 million, to undisclosed charities.
Cook has overseen the launch of the
Apple Watch
,
MacBook Pro
with Retina display, ultra-thin 12-inch MacBook,
iPad Pro
, several iPhone and iPad models,
Apple Maps
,
Apple Music
,
Apple Pay
,
Siri
, and many other products and services since taking over the reigns in 2011. Apple became the world's most valuable company in 2012 under his leadership, and it continues to hold that title today. Apple stock has risen over 132% since Cook was appointed as CEO five years ago.
Australian retail giant Coles, the Australian Payments Clearing Association (APCA), and the Australian Retailers Association have all expressed their support to allow some of the country's banks to collectively negotiate with Apple over access to its NFC-based digital payment technology (via
ZDNEt
).
Last month, Commonwealth Bank, National Australia Bank (NAB), and Westpac
lodged a joint application
with the Australian Competition & Consumer Commission (ACCC) to negotiate with Apple because they want to be able to use digital wallets they have already financed and developed, rather than be tied into using just
Apple Pay
.

Apple
lambasted the banks
over the application, and last week the request was denied by the ACCC to give the antitrust regulator more time to consult and consider the views of all the parties involved.
However, in a letter of support sent to the ACCC, retailer Coles argued that giving the banks the ability to negotiate with Apple will enhance the experience for customers, as well as improve the transparency of costs related to credit card processing fees.
We believe the ability to tailor solutions for customers and provide them with greater value should be the driver for customer choice and not a technical lockout that many consumers may not have realized would be imposed when they purchased their mobile device.
The APCA also backed the banks, claiming enabling them to negotiate will encourage greater innovation and enhance competition in the payments markets, and ultimately deliver benefits to consumers and merchants.
"We consider that the exclusivity and restrictions on access to platforms and functionality, by contrast, may tend to stifle innovation and competition," it said.
Meanwhile, retail body ARA argued that if Apple allowed the banks to put their mobile banking apps onto the iPhone, it would give consumers the option to choose.
"We would like to see all customers have a choice of mobile wallets and payment services using the mobile phone they already have and the bank debit and credit cards and loyalty cards they already use," the ARA wrote.
PayPal also wrote to the ACCC, but rather than endorsing the banks' request for negotiations, it said the original application's definition of "mobile wallet" was too broad. The digital payments giant also wrote that the APCA's voluntary Third Party Digital Wallet Security Industry Guidelines should not be mandated without open discussions on standards.
Apple's opinion on the matter remained the same: the company believes the original application shows the banks want to maintain complete control over their customers and blunt Apple's entry into the Australian market.

Several of Spotify's contracts are up for renewal and the high rates Apple pays record labels are affecting Spotify's negotiations, reports
MusicBusinessWorldwide
. As it considers a future IPO, Spotify is aiming to strike long-term deals with record labels at lower rates, while labels want Spotify to pay as much as Apple does.
Spotify reportedly pays record labels 55 percent of its revenue, while
Apple Music
pays 58 percent (Apple is also said to pay more to publishers than Spotify does). Spotify was initially given a "marketing discount," but now record labels want Spotify to pay what Apple pays. Meanwhile, Spotify, in an effort to become profitable, wants to pay less.
The major labels, unimpressed with some of Spotify's recent spending decisions, believe that now's the time to up this figure. So where do they want to take it?

Well, it's common knowledge that Apple Music is paying 58% of revenue to labels - after users' free trial periods have finished. The majors want Spotify to move its revenue share up towards that point.

Loss-making Spotify, though, is attempting to push this revenue share down, say MBW's sources. Yup: that means paying labels and artists a smaller slice of the proceeds.
Spotify is arguing that Apple's revenue share rate only applies after a three-month free trial and that it simply doesn't have the spending power of Apple, Google, or Amazon, three of its main competitors all with deep pockets, large user bases, and other sources of revenue.
Negotiations remain "optimistic" according to
MBW
's sources, and the "likely outcome" is a licensing deal similar to the one Spotify has had for the last few years, but a deal has yet to be struck. Spotify is said to be considering "windowing" or making some new releases temporarily exclusive to paying customers as a way to lure labels into accepting a lower rate.
Spotify's contracts with Universal Music Group, Warner Music Group, and Sony Music Group are all expired, and while Spotify continues to license content on a month to month basis, the absence of a long-term plan could potentially affect the company's IPO plans. It is, however, said to be "out of the question" that the three major music labels will pull their content from Spotify.
As the
iPhone 6
and 6 Plus approach their second birthday, a growing number of users are suffering from what appears to be a latent manufacturing issue that presents as a gray flickering bar at the top of the screen and a display that's unresponsive or less responsive to touch.
In a new blog post and video, repair site
iFixit
says a number of third-party repair outlets have seen iPhone 6 and 6 Plus models affected by the bug, which appears to be very common. STS Telecom owner Jason Villmer says he sees faulty iPhone 6 and 6 Plus models multiple times a week, while another repair tech in Louisiana sees up to 100 iPhone 6 and 6 Plus devices that don't respond well to touch.
"This issue is widespread enough that I feel like almost every iPhone 6/6+ has a touch of it (no pun intended) and are like ticking bombs just waiting to act up," says Jason Villmer, owner of STS Telecom--a board repair shop in Missouri. [...]
iFixit
is calling the problem "Touch Disease," and says Apple appears to be aware of the issue based on
dozens of complaints
on
Apple's support forum
, but isn't "doing anything about it." Multiple people who brought their iPhones to
Apple Stores
were told that Apple doesn't recognize it as an issue and nothing could be done as their iPhones were out of warranty.
Putting pressure on the display of an affected iPhone or twisting the device appears to reverse the issue for a short period, but the gray bar returns and touch functionality grows worse and worse until the touchscreen stops functioning entirely.
Replacing the display doesn't work as the problem is said to be caused by the touchscreen controller chips soldered to the logic board of the phone, and it's possible the damage is caused by the same structural design flaw that caused the major "Bendgate" controversy.
In both the iPhone 6 and 6 Plus, the Touch IC chips connect to the logic board via an array of itty-bitty solder balls--"like a plate resting on marbles," Jessa explains. Over time, as the phone flexes or twists slightly during normal use, those solder balls crack and start to lose contact with the board.

"At first, there may be no defect at all. Later you might notice that the screen is sometimes unresponsive, but it is quick to come back with a hard reset," Jessa explains. "As the crack deepens into a full separation of the chip-board bond, the periods of no touch function become more frequent."
According to
iFixit
, the only way to fix the problem is to replace the iPhone, replace the logic board, or replace the Touch ICs on the logic board, something Apple's in-house repair staff is not able to do.
iFixit
recommends users who are experiencing early symptoms of Touch Disease -- an intermittently non-functional touch screen or hints of a gray bar -- get their iPhones replaced outright if they're still under warranty.
For those without a warranty,
iFixit
suggests taking an affected iPhone 6 or 6 Plus to an electronics repair shop able to replace the chips. Apple doesn't approve of third-party repairs, but it may be the only solution until the problem is officially acknowledged by the company.
The
iPhone 6s
and iPhone 6s Plus are not affected by the same issue as Apple strengthened the body and changed the position of the Touch IC chips in those devices.
Kanex today made its
GoPower Watch
, one of the first
MFi
-certified portable batteries for
Apple Watch
, available for purchase for $99.95. The cordless, portable 1A/3.70V charging solution has a built-in 4,000 mAh lithium-ion battery that can charge an Apple Watch up to six times before it needs to be recharged itself.

GoPower Watch has a built-in magnetic charging puck, the same one that comes with the Apple Watch, and a USB port for simultaneously charging an iPhone with a Lightning cable. It has pass-through charging while connected to power via Micro-USB, meaning that Apple devices charge first, and then the battery pack recharges.
To charge an Apple Watch or iPhone, simply press the button on the front of the GoPower Watch. The LED indicator displays battery levels and charge status.
GoPower Watch is available in Space Gray for $99.95 on
Kanex's website
. The portable battery works with all 38mm and 42mm Apple Watch models.
Apple today released the seventh beta of macOS Sierra, the newest operating system designed for the Mac, to developers and public beta testers. macOS Sierra beta 7 comes one week after the
release of the sixth beta
and two months after the software was first unveiled at Apple's
2016 Worldwide Developers Conference
.
Developers and public beta testers can download today's update through the Software Update mechanism in the
Mac App Store
. Developers can also download the beta from the Apple Developer Center.

macOS Sierra is a major update that brings
Siri
to the Mac for the first time, allowing users to conduct voice searches to quickly find files, look up information, and more. New Continuity features offer an "Auto Unlock" option for unlocking a Mac with an
Apple Watch
and a "Universal Clipboard" for copying text on one Apple device and pasting it on another.
Deeper
iCloud
integration allows files stored on the desktop or the Documents folder of a Mac to be accessed on all of a user's devices, and Photos features deep learning algorithms for improved facial, object, and scene recognition. There's also a Memories feature for displaying photo collections, and Messages has rich links, bigger emoji, and "Tapback" response options.
Apple Pay
is coming to the web in macOS Sierra, with payments authenticated through an iPhone or Apple Watch, and new features like multiple tabs, Picture in Picture multitasking, optimized storage, and
revamped emoji
are also available.
Subscribe to the MacRumors YouTube channel for more videos.
macOS Sierra is currently available to developers and public beta testers, and it will see a wider public release this fall. For full details on all of the new features included in macOS Sierra,
make sure to check out our macOS Sierra roundup
.
Earlier this month, Samsung
introduced
the Galaxy Note 7, its newest smartphone with a 14-nanometer Qualcomm Snapdragon 820 quad-core 64-bit processor, 4GB RAM, a 12-megapixel camera, waterproofing, and wireless charging.
Spec wise, the Galaxy Note 7 seems to best the dual-core A9 processor and the 2GB RAM of the
iPhone 6s
, but based on a new speed test, it's clear raw hardware can't quite match superior hardware and software integration when it comes to real world usage.
In the performance comparison in which the two phones simultaneously launched the same apps, Samsung's Galaxy Note 7 was thoroughly defeated by the iPhone 6s, despite the Note 7's cutting edge hardware and the fact that it's a year newer than Apple's latest iPhone.
The iPhone was able to launch apps in succession at a much faster rate than the Galaxy Note 7, launching 14 apps (including rendering a video) in one minute and 21 seconds and eventually lapping the Galaxy Note 7, which took two minutes and four seconds to complete the same tasks. The iPhone was able to cycle through two laps of the app test in one minute and 51 seconds, while the Note 7 took two minutes and 49 seconds, almost a full minute longer.
This is just a single test that compares an unusual usage scenario, but it does suggest Apple's efforts to deeply integrate hardware and software give the iPhone some significant benefits compared to even the latest Android devices.
Apple will be announcing a new
iPhone 7
and iPhone 7 Plus in the near future with improved hardware that includes a faster, more efficient A10 processor and perhaps more RAM, at least in the larger device. The new phones are expected to debut in early September with a launch coming later in the month.
Apple today
announced
its 2016
Apple Music
Festival, a free annual concert series that will see big name artists performing at the London Roundhouse. This year's event will take place from September 18 to September 30.

Apple Music Festival 10 returns to London in September for 10 exhilarating nights of live music. Residents of the UK can win tickets to the gigs. Apple Music members around the world can watch the performances for free. Ticket applications will be opening soon. Follow @AppleMusic on Twitter and Snapchat for up-to-the minute information and join the #AMF10 conversation.
In 2015, Apple made some significant changes to the festival, which was called the iTunes Festival in the years before the launch of Apple Music. Prior to 2015, the event lasted for a full 30 days, but was scaled down to 10 days with the revamp. Apple also now offers the music festival performances live and on-demand in the Apple Music App.
Though this is the second annual Apple Music festival, Apple has been holding the festival for a total of 10 years, so 2016 marks the 10th anniversary music event.
For the
2016 Apple Music Festival
, Apple has not yet announced the acts that will be performing. Unveilings will be done gradually in the weeks leading up to the event, with most new information coming from Beats 1 Radio.