For this year's
World AIDS Day campaign
, Apple ran several (Product) RED promotions, providing a (RED) section in the App Store and donating a portion of all retail and online sales from Friday, November 28 and Monday, December 1.
According to an email Apple CEO Tim Cook sent out to Apple employees (via
Re/code
), the campaign was a huge success, earning more than $20 million for the (Product) RED charity, which uses its funds to fight AIDS in Africa.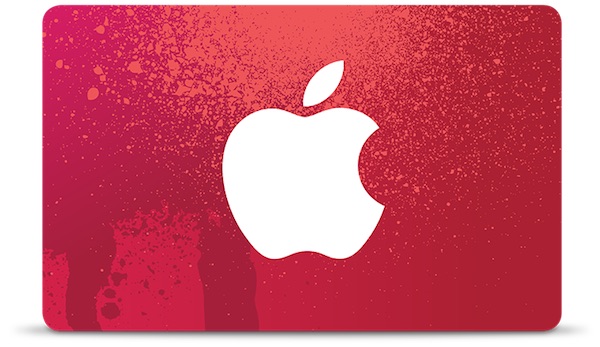 "I'm thrilled to announce that our total donation for this quarter will be more than $20 million -- our biggest ever -- bringing the total amount Apple has raised for (PRODUCT) RED to over $100 million," Cook wrote. "The money we've raised is saving lives and bringing hope to people in need. It's a cause we can all be proud to support."
During the campaign, Apple partnered with 25 app developers to offer a variety of (RED) themed apps in the App Store, with purchase proceeds going towards the charity. Apple's annual Black Friday event was also (RED) themed, and customers who purchased an iPhone, iPad, Mac, or qualifying Apple accessory received
a (RED) iTunes gift card
.
According to Cook, Apple's $20 million quarterly donation to the charity is its biggest ever, but over the course of the company's long partnership with Product (RED), it has contributed more than $95 million. As of June, Apple had
contributed $75 million
to the charity, which is joined by this quarter's $20 million.
Throughout its partnership with (RED), Apple has released a number of (RED) devices including iPod nanos and shuffles, iPad Smart Covers, iPhone Bumpers, and iPhone cases. With every (RED) product bought, Apple continues to donate a portion of the purchase price to the Global Fund to fight AIDs.
Apple's newly introduced payment initiative Apple Pay is currently only available in the United States, but the company has said that it is "working hard" to bring the feature to additional countries.
A new job listing for an
Apple Pay Intern
via
iClarified
) seemingly confirms Apple's efforts to expand its payments service, stating that Apple Pay is "set to expand across Europe, Middle East, India, and Africa."
According to the job posting, the Apple Pay intern will join a London-based Apple Pay team that will facilitate the rollout of Apple pay to various countries by working with "Issuers, payment networks and merchants across Europe."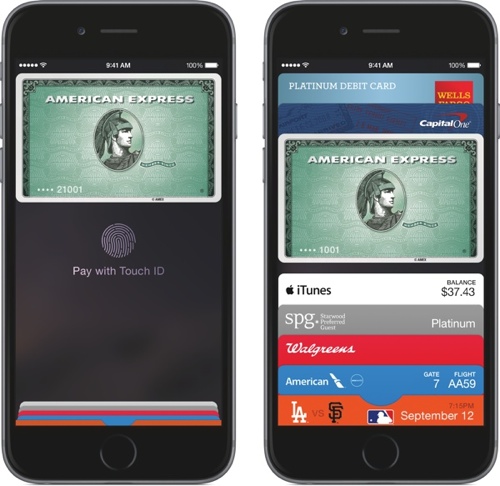 Apple Pay is a new and exciting area in Apple that is set to expand across Europe, Middle East, India and Africa. Apple Pay will change the way consumers pay with breakthrough contactless payment technology and unique security features built right into their iPhone 6 or Apple Watch to pay in an easy, secure, and private way. The new London-based Apple Pay team will work to drive the roll-out of this technology across EMEIA by working with a variety of internal and external partners, including teams in the US where the product will first launch and the EMEIA organisation, as well as Issuers, payment networks and merchants across Europe.
While a timeline for a possible Apple Pay release in additional countries is unclear, Visa has previously said that it is
working with Apple
to roll out Apple Pay across Europe in 2015. Alibaba is also said to be in talks with Apple over a
potential partnership
to provide a payments solution for China.
Though limited to U.S. credit cards, Apple Pay
already works in other countries
at NFC-supported point-of-sale systems, so once banks sign on, an expansion of the program into international countries may be a relatively simple process for Apple.

The
Steve Jobs deposition video
that played a key role in the iPod antitrust trial Apple faced in court last week will not see a public release, ruled by District Court Judge Yvonne Gonzalez Rogers.
In a filing released today (via
AppleInsider
), the judge denied a request issued by several major news outlets last week, including
CNN
,
Bloomberg
, and the
Associated Press
. The news agencies
had filed a motion
to have the deposition video, which was filmed just six months before Steve Jobs' death, released to the public.
Citing past precedent of a decision made by the Eighth Circuit court in a case involving a video deposition of former President Bill Clinton, the court decided the Jobs video was not a judicial record and should be treated as any live testimony.
Here, the Court agrees with the Eighth Circuit and concludes that the Jobs Deposition is not a judicial record. It was not admitted into evidence as an exhibit. Instead, the Jobs Deposition was merely presented in lieu of live testimony due to the witness's unavailability, and was and should be treated in the same manner as any other live testimony offered at trial. As is typical of all live testimony, it is properly made available to the public through its initial courtroom presentation and, subsequently, via the official court transcript, the latter of which is the judicial record of such testimony.
Part of the reason the court decided not to publicly release the video was due to Apple's strong objection to the motion. Had there been no objection, Judge Rogers' filing says the ruling "might be different."
In the
video in question
, Steve Jobs explained that Apple's airtight Digital Rights Management (DRM) policies were the result of "black and white" contracts with record labels. Preventing the iPod from playing music from competing services was merely "collateral damage," he said.
Jobs was said to be evasive in his testimony, answering questions with "I don't remember," "I don't know," or "I don't recall" more than 74 times. He also had a "snarky" attitude, according to
CNN
, asking "Do they still exist?" when questioned about RealNetworks.
Apple's iPod trial ended yesterday, with
a ruling in its favor
. After deliberating for just three hours, the jury decided that Apple had not harmed consumers with anticompetitive practices. Had Apple lost the case, it could have been on the hook for up to $1 billion in damages.
Earlier this month, Apple asked note-taking app
Drafts
to
remove its Notification Center widget
, which offered simple tools for opening up the
Drafts
app and creating a new note. At the time, the removal request seemed highly questionable, because a multitude of apps with Notification Center widgets, including other note-taking apps like
Evernote
, provide similar functions.
As it has done with several other overly zealous removal requests, Apple has reexamined the
Drafts
widget and has reversed course once more, allowing the
Drafts
app to retain its Notification Center widget.
In a new 4.0.6 update pointed out by
MacStories
,
Agile Tortoise
, the developer behind
Drafts
, has returned the widget to the app with permission from Apple.

New: Today widget. Now back with the addition of recent drafts summary. Thanks to the help of some fine folks inside Apple for sorting this out.
In addition to returning the original quick note creation function to the
Drafts
widget, today's update also brings expanded functionality in the form of a feature that allows users to open recently created drafts. Combined with the existing functionality, the
Drafts
app now allows users to view recent drafts, create new drafts, view the number of stored drafts, and create new drafts from the clipboard, all very useful widget features.
The removal of the
Drafts
widget and its subsequent return mark just one of the policy reversals Apple has implemented over the last few months. In October,
PCalc
was asked to
remove its calculator widget
before
Apple changed its mind
, and just last week, file-management app
Transmit
was allowed to
reinstate a key sharing feature
that Apple had
previously said
was not allowed.
Apple's frequent and erratic app policy shifts suggest the company is continuing to struggle with defining just how it wants various iOS 8 features to be used. The combination of a large app review team and somewhat ambiguous guidelines have led to many contradictory removal requests of previously approved features, causing confusion and disquiet among developers.
Drafts
can be downloaded from the App Store for $9.99. [
Direct Link
]
Over the weekend, Apple released
a touching new holiday ad
called "The Song," focusing on a woman who found an old record of her grandmother singing a love song to her grandfather, which she then enhanced with her own vocals and musical accompaniments using Apple's tools.
Apple has now released a second video, which offers details on how the spot was created. As explained by the musician who starred the ad, Dana Williams, and vocalist Rhiannon Giddens, a series of recordings were made with a voice-o-graph, a 1940's booth for recording short spurts of audio directly onto a record.
The voice-o-graph used in the spot was supplied by Third Man Records, which is Jack White's indie label. Giddens, voicing the grandmother, sang the "Love Is Here to Stay" audio, and it was then transferred into GarageBand for editing by Williams, who says that she uses the app for recording "basically all of her music." "Anyone who's not tech savvy like myself can just kind of find their way around it," she explains.
"The Song," which highlights both GarageBand and the iPad mini, follows in the footsteps of last year's sentimental holiday ad,
"Misunderstood,"
, which focused on the video recording capabilities of the iPhone.
A
new update
to the community-built "Continuity Activation Tool" for OS X Yosemite brings Bluetooth 4.0 USB dongle support, allowing users of some older model Macs to enable Handoff and other Bluetooth-related Continuity features on their machines without upgrading internal hardware. The tool does, however, come with some caveats users should be aware of before attempting to activate these features.
Apple's introduction of Continuity alongside OS X Yosemite promised a suite of features that interweave Mac and iOS devices without any hassle. Unfortunately for Macs old enough to not include Bluetooth 4.0 (and even a few older models that do include it), several of the features are officially unsupported on their machines and these users haven't been able to experience Continuity in its full form.

Addressing this issue,
enterprising members
of the
MacRumors
forums banded together to discuss the issue, leading to the
creation
of a "Continuity Activation Tool." Users with Apple devices unable to directly access the new feature could follow a set of instructions that would enable Bluetooth-linked Continuity features such as
Handoff
and
Instant Hotspot
to work on Macs previously unable to support the features.
While only the software patch was required for the mid-2011 MacBook Air and Mac mini, other older Macs that didn't have Bluetooth 4.0, required a more difficult and set-up process involving the installation of completely new wireless cards.
This week, however,
Continuity Activation Tool 2.0
has launched, bringing support for Bluetooth 4.0 USB dongles and thus allowing many of these older Macs without Bluetooth 4.0 to be more easily upgraded to support full Continuity. The update makes the process not only much easier, but far cheaper for the average user.

Creator
dokterdok
makes a few important notes regarding Bluetooth 4.0 dongles and the Continuity Activation Tool, mainly remarking on dongles best used for the tool and those to steer clear of completely.
A few important notes about using CAT with USB Bluetooth 4.0 dongles:

-Bluetooth 4.0 dongles based on the Cambridge Silicon Radio CSR8510 A10 chip (e.g. Inatek Nano) are not compatible with CAT.
-The recommendation is to look for dongles based on the Broadcom BCM20702 chip, which are similar to the ones used by Apple in their Continuity compatible Macs. A few examples: Asus BT400, IOGEAR GBU521, GMYLE, and many others.
-Instant Hotspot currently doesn't work reliably when using a dongle. This is a known issue, no workarounds have been identified yet.
-Atheros Wi-Fi AirPort cards will prevent Continuity from working even when adding a Bluetooth 4.0 dongle. The System Diagnostic feature of CAT tells which Wi-Fi brand is active. There are no workarounds and no patch is expected to change this, an AirPort card upgrade is required.
As previously reported, most
MacRumors
forum users have found the tool to
work successfully
on Macs released circa-2011, but not much has been tested yet on the new Bluetooth 4.0 dongle update.
MacRumors
has successfully enabled Handoff on a 2010 MacBook Air using the tool and an IOGEAR Bluetooth 4.0 dongle, although it did require several reboots and logouts/logins from iCloud on both the Mac and iOS devices before it began working.
Due to the fact the Continuity Activation Tool requires the disabling of certain security protections like kext signing, and that it needs to sift and move through low-level files in your computer, users should be aware of what they are downloading and
exercise caution
in doing so. If still interested, users can
download
the updated Continuity Activation Tool from Github and, after opening the downloaded app, follow the on-screen instructions to get the feature up and running on an older model Mac.
Future Apple software updates may also replace the patches applied by Continuity Activation Tool, thereby breaking Handoff after updating. Reapplying the patch using the tool after updates will, however, restore the functionality.
With iOS 8, Apple began allowing third-party keyboards for the first time, and over the last few months, dozens of feature-rich keyboards have hit the market. With an ever-increasing number of keyboard options available, it's becoming increasingly difficult for keyboard developers to stand out
Fleksy
, a company that has long had an Android-based keyboard and was one of the first to launch a keyboard for iOS, is aiming to get itself back into the public eye with a major 5.0 update. The new version of
Fleksy
introduces a slew of features, including several customizable extensions and dozens of premium themes. With Extensions,
Fleksy
is now able to go beyond simple text insertion, offering additional features that extend
Fleksy
's functionality.
iOS extensions being offered include GIFs, one-handed typing (for iPhone 6 and 6 Plus), a Number Row, Cursor Control, and Rainbow Key Pops. The GIF feature allows users to browse and share animated images, while Cursor Control allows users to move the cursor using the spacebar.

The Number Row adds numbers to the top of the keyboard, Rainbow Key Pops add a pop of color with each key press, and the one-handed typing feature moves the keyboard to the side of the screen. Users can install up to three extensions at once via the
Fleksy
app, and Extensions can be changed out at any tie. It's also possible for users to purchase additional slots for $0.99.
"We're unlocking the keyboard's true potential with this update," said Kosta Eleftheriou, Fleksy CEO and Co-Founder. "Keyboards are our primary input method. With Extensions we mean to revolutionize not only text input, but all input; making it faster, easier, and more fun. Why switch back and forth between apps to do things that can be done via the keyboard?"
The updated version of
Fleksy
is far more customizable, with an additional 30 themes available for purchase. Themes are organized into several different classes including Personal, Trendy, Branded, Dynamic, and Translucent.
Branded themes, for example, include Frozen and Hunger Games, while other available themes offer a variety of different colors. The themes are bundled into packs of two or three and can be purchased in-app for $0.99 to $2.99. Along with the iOS version,
Fleksy
for Android is receiving many of the same features, along with additional Extensions that allow for text shortcuts and an invisible keyboard.
Fleksy
can be downloaded from the App Store for $0.99. [
Direct Link
]
High-end Swiss watchmakers have generally been publicly dismissive of any threat posed by Apple's upcoming smartwatch, but now that the Watch is creeping closer to launch, fashion watch leaders are starting to take notice. According to
Reuters
, Swiss watchmaker TAG Heuer has changed course and begun preparing a smartwatch and is willing to forge partnerships and acquire companies in order to produce an original luxury offering to compete with
Apple Watch
.

This endeavor is a marked change for the luxury watch maker, which is the largest brand under LVMH's umbrella. Following Apple's Watch announcement, LVMH watch chief and TAG Heuer interim chief executive Jean-Claude Biver dismissed the smart watch, saying it was "too feminine" and looked like "it was designed by a student in their first trimester." He added that smartwatches such as the Apple Watch will soon be outdated, while "luxury always has something timeless."
Biver admits he has changed his mind on the smartwatch category and already has outlined plans for a smartwatch device. He also has negotiated several partnerships and is open to future acquisitions if necessary to help jumpstart this smartwatch project.
"We started on the project about four months ago. We have done several partnerships and might also do acquisitions," Biver, head of LVMH watches and TAG Heuer interim chief executive, told journalists at the brand's headquarters at La Chaux-de-Fonds in western Switzerland.
Among the companies rumored to be working with TAG Heuer are Google and Intel, the latter of which could provide the microprocessor that drives the watch. The TAG Heuer watch is rumored to include mechanical actions accompanied by sensors to monitor physical parameters such as steps moved and calories burned.
Biver said his company would only do a watch if the company can be "first, different and unique." He also confirmed he won't make an announcement until he has a quality product to showcase, which could take as long as late 2015.
If it does launch a smartwatch, TAG Heuer will have to compete with Apple's Watch device, which is scheduled for an early 2015 debut. Apple is producing several variants of its Watch including a standard model, a sports model and a luxury
Watch Edition
, which features an 18-karat gold casing, sapphire crystal display, and exquisitely designed band selections.
Jury deliberations for the iPod antitrust lawsuit Apple faced in court last week began on Monday, and it appears the jury has already reached a verdict just a day later. As reported by
The Verge
, the jury has sided with Apple, finding the company not guilty of harming consumers with anticompetitive practices.
In the class action lawsuit, the plaintiffs argued that Apple had deliberately crippled third-party music services by locking iPods and iTunes to its own ecosystem, which in turn artificially raised the price of Apple's products. At issue was a specific iTunes 7.0 update that disabled the DRM workarounds put in place by RealNetworks, a competing music service, allowing its music to be played on the iPod.

Apple argued that the iTunes update in question was done mainly to improve the iTunes service rather shut down third-party music services, a point that the jury agreed with.
Delivering a unanimous verdict today, the group said Apple's iTunes 7.0, released in the fall of 2006, was a "genuine product improvement," meaning that new features (though importantly increased security) were good for consumers. Plaintiffs in the case unsuccessfully argued that those features not only thwarted competition, but also made Apple's products less useful since customers could not as easily use purchased music or jukebox software from other companies with the iPod.
During the trial, Apple also explained that its DRM efforts and the blocking of competing music services was done at the
behest of record companies
. According to Apple, its iTunes updates were designed to preserve deals and protect consumers from hackers and malicious content.
Apple executives like iTunes chief Eddy Cue and head of marketing Phil Schiller testified during the trial, and former Apple CEO Steve Jobs also
had a large role
, in the form of
emails
and a
2011 videotaped deposition
that was shown in court.
The plaintiffs in the trial were asking for damages of $350 million, which could have gone up to $1 billion under antitrust law. Apple's victory means the company will not have to pay out any money at all.
While Apple is
actively beta testing iOS 8.2
with developers well in advance of its public launch in order to provide tools for building Apple Watch apps, it appears there will be at least one more minor software update before iOS 8.2 launches to the public. Over the past week,
MacRumors
has seen an increasing number of devices from Apple's networks and in general that are identifying themselves as running iOS 8.1.3, likely another bug fix update.

Visitors to MacRumors.com via Apple's networks from devices running iOS 8.1.3
The first sign of iOS 8.1.3 from Apple appeared in our logs December 8, just a day before the company
released iOS 8.1.2
to the public to patch a minor issue with disappearing ringtones and deliver other minor bug fixes. A day later, Apple
seeded
the second iOS 8.2 beta to registered developers.

Overall visitors to MacRumors.com from devices running iOS 8.1.3
The number of hits from iOS 8.1.3 remains low, numbering just a few dozen in total from Apple's networks. A view of overall traffic from iOS 8.1.3 devices shows a clearer upward trend aside from a weekend dip, based on a much larger sample size. While there are more likely to be faked identifiers in the general pool of web visitors, the clear trend of increasing usage and visits coming from Apple's own networks have historically been reliable indicators of Apple's development work.
A potential release date for iOS 8.1.3 remains unknown, but with the holiday season rapidly approaching, it appears likely a launch will not occur until early next year unless the update addresses a significant issue that Apple needs to fix more quickly.
The company has not seeded any builds of the update to developers for testing, and it is unclear whether the company has plans to do so, as minor updates such as this one typically do not go through developer testing. One recent exception, however, was iOS 8.1.1
seeded
in early November and released to the public a few weeks later.
According to Apple's tracking, iOS 8 is
installed
on 63 percent of active iOS devices, a figure that continues to slowly rise as users upgrade their existing devices and purchase new ones already running iOS 8.
As part of its new Un-carrier 8.0 announcement, T-Mobile today
unveiled
its
new "Data Stash" program
that allows consumers to roll over their monthly unused data. At the end of the month, consumers will be able to store their unused data without limit for the next 12 months.

"Can you imagine your gas station siphoning unused gas from your car each month? The US wireless industry is even worse," said John Legere, president and CEO for T-Mobile. "Americans have been gamed by the carriers into buying huge data plans – all to avoid getting screwed with overage penalties. Only to find out they bought more than they need which is then confiscated by the carrier. For the consumer it's lose, lose."

"That data is rightfully yours," added Legere. "And, we're putting an end to this appalling industry practice today. With Data Stash, when you buy additional high-speed data, there's no need to lose what you don't use."
To kick start the program, T-Mobile will provide 10GB of free 4G LTE data to customers as a starting stash. This free 10GB data stash is not shared, but will be allotted to each line in a family or business plan. The new Data Stash program will be available starting in January 2015 and will be applied to every individual, family and business plan automatically.
Samsung may be developing a mobile payment system to rival Apple Pay, reports
Re/code
. The Korean handset manufacturer reportedly is negotiating with
payments startup LoopPay
about the system, which it plans to debut it in 2015.

The combined Samsung and LoopPay system would allow customers to wave their Samsung phones at payment terminals instead of swiping credit cards or paying with cash or check. Samsung could leverage NFC in its phones and use that standard to wirelessly process payments.
A partnership with LoopPay could expand the service to a variety of new and old payment terminals. The
LoopPay technology
mimics a card swipe by recording payment information from a card's magnetic strip and transmitting those details to a retail card reader. Since LoopPay does not require NFC or any other wireless standard, the LoopPay system can be used at most payment terminals capable of swiping credit cards.
Similar to Apple Pay, the Samsung system also may adopt tokenization to secure the transaction and may include fingerprint recognition technology, which Samsung has included on its latest Galaxy S5 smartphone.
Apple Pay
rolled out
in October of this year and interest in the service has remained strong. A recent expansion added banks such as TD Bank and retailers such as Staples. With this latest boost in adoption, Apple Pay now supports cards representing about
90 percent
of U.S. credit card purchases by volume.