Mac App Store Intermittently Down for Some Users
We've received a number of reports over the last hour indicating that users have had difficulty accessing the Mac App Store, with some users also reporting issues with the iTunes Store. There were a handful of reports of the Mac App Store briefly going down a few days ago, but today's outage seems more widespread, even if it is inconsistent and affected users are generally able to regain access after a few minutes.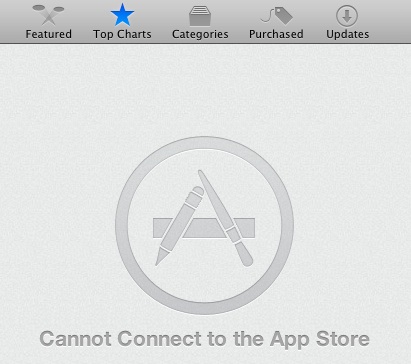 Observers are of course looking for any sign that the launch of OS X Lion may be imminent, as the next-generation operating system will only be available through the Mac App Store. And while the apparent issues with the Mac App Store going on right now can't be directly linked to Lion, it is an intriguing development.