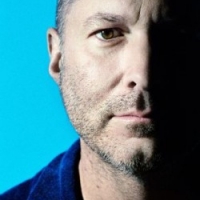 Apple design chief Jonathan Ive has been interviewed in an exhaustive profile with
The New Yorker
, in which he discusses a number of topics ranging from Steve Jobs to the Apple Watch.
The interview provides a rare glimpse inside Apple's design studio at Two Infinite Loop at its Cupertino headquarters, as Ive shares some of his experiences working at Apple over the past few decades.
The iconic designer recounts how Jobs visited Apple's design studio upon returning to Apple in 1997 and quickly bonded with Ive, solidifying a longtime friendship between the two.
"During the visit, Ive said, Jobs 'became more and more confident, and got really excited about our ability to work together.' That day, according to Ive, they started collaborating on what became the iMac. Soon afterward, Apple launched its 'Think Different' campaign, and Ive took it as a reminder of the importance of "not being apologetic, not defining a way of being in response to what Dell just did." He went on, 'My intuition's good, but my ability to articulate what I feel was not very good—and remains not very good, frustratingly. And that's what's hard, with Steve not being here now.'"
Ive also claimed that the Apple Watch was conceived soon before the passing of Jobs, who died in October 2011 following a lengthy battle with a rare form of pancreatic cancer. Apple CEO Tim Cook added that Apple was looking at multiple categories of products at the time and thinking about which ones to do.
"The Apple Watch—the first Apple device with a design history older than its founder, or its designer—was conceived